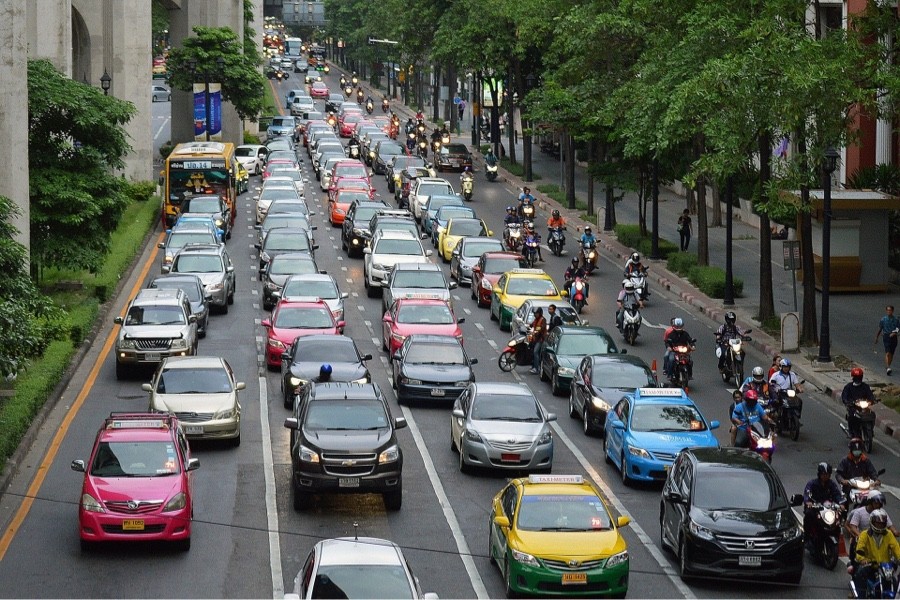 License plate recognition (LPR) cameras are IP-based cameras that can aid law enforcement in a variety of ways. Other surveillance cameras will capture objects that come into their field of view, but LPR cameras are more selective. They are specially designed to seek out, capture, and record the letters and numbers on vehicle license plates.
It's not just police departments and other law enforcement entities that benefit from LPRs. Institutions such as airports, parking decks, and even homeowners associations will find them useful as well.
No matter what group you fall into, i2c Technologies wants to be your license plate recognition camera provider.
Read on to learn more about what this technology can do for you.
Police Departments Trust i2c Technologies
Why do police departments rely on i2c Technologies? There are many reasons. At i2c, our team of IT experts will create a customized surveillance solution designed to meet your exact needs. i2c guarantees that your system's software will be both secure and easy to use. We will even provide you with continuing tech support without charging a recurring fee—just a one-time license fee for each camera you buy.
Most importantly, i2c Technologies is an Ohio state term schedule vendor. This means that we can offer state, county, and municipal governments the best possible pricing. Plus, all of i2c's camera systems comply with the 2019 National Defense Authorization Act (NDAA) meaning that they are secure enough for federal and military installations.
It's no wonder that police departments in Toledo, Shaker Heights, South Euclid, as well as at Marietta College and beyond have chosen to rely on the professionals at i2c Technologies.
i2c Technologies and Axis Cameras
In addition to being an Ohio state term schedule vendor, i2c Technologies is also an Axis Communications Solution Gold Partner. We only sell, install, and support IP cameras made by Axis Communications. Axis is renowned not only for its dependability and high quality, but also for its security. i2c guarantees every single piece of equipment from Axis Communications will be free from even the threat of malware.
For police departments that are interested in license plate recognition cameras, i2c Technologies offers the Axis Q1700-LE. This model provides sharp images in any light and can withstand harsh weather conditions. It can capture images from more than 300 feet away, and on moving objects that are traveling at speeds of up to 80 miles per hour.
i2c Technologies also offers a range of other security solutions for law enforcement. These include the VP100 Wireless Pole Camera Unit, the VP400 Multi Camera Deployable Unit, the VX400 Deployable Covert Pole Camera Unit, and the QT400 Tactical Camera Kit for Law Enforcement.
The Benefits of License Plate Recognition Cameras for Police
There are a number of reasons why LPR cameras are a good investment for any police department. This is especially true for law enforcement in small-to-medium-sized towns in Ohio and beyond.
Efficiency
LPR cameras can scan up to 1,800 license plates in just a minute, even at night. Compare this to the tedious process of officers having to record plate numbers by hand, and the advantages of LPR cameras become clear.
This feature is especially useful in congested areas either during major planned events or during unexpected civil unrest.
Ease of Use
The automated nature of the software for LPR cameras makes them user-friendly. This quality can help, for instance, to more easily identify vehicles that may have been stolen. The LPR software compares scanned plate numbers with those in a database of license plates for wanted vehicles, looking for matches. Obviously, it is quicker and easier to use an LPR than it is to perform all of these searches manually, no matter the size of the police department.
Versatility
Police departments can mount these durable cameras in a range of stationary positions within their jurisdictions. Possible installation locations include streetlights, utility poles, and highway overpasses, among others.
Additional Uses for License Plate Recognition Cameras
Government buildings as well as private businesses and other entities have much to gain from utilizing license plate recognition cameras on their premises. This is especially true in areas where either security, the efficient flow of traffic, or both are essential.
What follows is a list of other institutions that would benefit from the use of license plate recognition cameras.
Airports
The safe and proper filtering of vehicles through airport pick-up/drop-off lanes, parking garages, and parking lots is essential. License plate recognition cameras can prevent unauthorized vehicles from using taxi and shuttle lanes. They can also help ensure greater security by preventing prohibited vehicles from entering certain restricted areas.
Toll Roads and Toll Plazas
License plate recognition cameras can aid in the free flow of vehicles through potentially congested areas like toll plazas. Through the use of LPR cameras, toll road companies can readily identify vehicles as they pass through the plaza. This is not only a more efficient way to govern the movement of traffic, it is also potentially safer. With camera readers in place that can automatically scan the plates of moving vehicles, toll plazas are less likely to become the sites of bottlenecks and rear-end collisions.
Parking Lots/Garages
License plate recognition cameras can also be helpful to owners and managers of restricted-access and payment-required parking lots and garages. You can have them manage access control by linking them to an entry/exit gate. In addition, LPR cameras can also aid in automated fee collection by recording the plates of vehicles that enter the parking area.
Homeowners Associations
Even with recent advances in IP camera technology, there are still limits to the number of crimes that law enforcement can investigate. As a result, some homeowners associations have begun installing license plate recognition cameras in their neighborhoods. These LPR cameras can track which cars enter and leave a particular street at any time. If the neighborhood is plagued by robberies or break-ins, then the residents have readymade evidence of who the intruder is that they can hand over to the police.
In Conclusion
Police departments, municipalities, and a host of private enterprises throughout Ohio have all trusted i2c Technologies since our founding in 2005.
If you're ready to find out what license plate recognition cameras can do for you, contact i2c Technologies today and request a quote. We're here to exceed all your expectations.