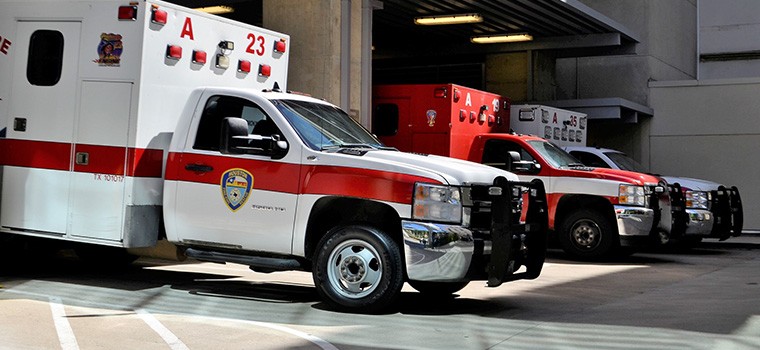 Both safety and privacy should be top priorities at your healthcare facility. As such, they need to work in harmony with each other in accordance with the Healthcare Insurance Portability and Accountability Act (HIPAA).
In order to implement the necessary security equipment to keep your employees and patients secure, you'll need to take the following critical considerations into account. But keep in mind, this article is in no way considered legal advice. You should always consult your legal team prior to installing security cameras and/or a video surveillance product in your healthcare facility.
1. Secure All Devices And Computers, Including Any That Can Access Surveillance Video
It's vital that hospitals and other healthcare facilities always keep electronic protected health information (ePHI) secure and private. In order to ensure maximum security of all critical files, data, and records — including your surveillance video footage — you should:
Install firewalls and anti-virus software
Back up all files and surveillance video electronically
And require all devices to have their own unique password
2. Enable Access Control To Complement Security Cameras
Access control, very simply, prevents unauthorized access to certain areas of your hospital or healthcare facility, as well as to sensitive information. That includes not only written patient records but also your surveillance video footage. Enabling an access control system can help enhance your facility's overall security. Access control systems can include any number of the following products:
Combination technology readers
Video analytics interface programs
Photo identification systems
Access cards
Intercom systems
Proximity readers
Swipe readers
Turnstile readers
Keypad entry
3. Install Integrated Security Systems
One of the easiest ways to ensure compliance with local, state and national regulatory guidelines is to implement a video surveillance security system that is integrated with the appropriate emergency and fire alarm systems. What this means is that the entire system works seamlessly so that you don't miss critical alerts or surveillance footage.
4. Confirm Proper Video Placement
While surveillance cameras can be an indispensable security measure for your facility, you need to consider privacy precautions prior to putting them up. In order to maintain HIPAA-compliant patient confidentiality, you should always avoid installing security cameras in the following areas:
Bathrooms
Hospital rooms
Emergency rooms
Facing computer screens
Facing desks where confidential files can be placed
To cover the most ground with your security system, consider placing cameras in areas that are open to the public, such as:
Hallways
Entrances and exits
Elevators
Fire Escapes
Stairwells
Entrances to restricted areas
Equipment or medicine storage closets
Choose i2c Technologies For Your Healthcare Surveillance Needs
Whatever your healthcare facility video surveillance needs, i2c Technologies can help. With our free design help and technical support, as well as our user-friendly video management software, we'll help to ensure that your video surveillance system runs smoothly. Reach out to our customer service team today for the best in security and monitoring solutions.