Columbus Ohio Video Surveillance Products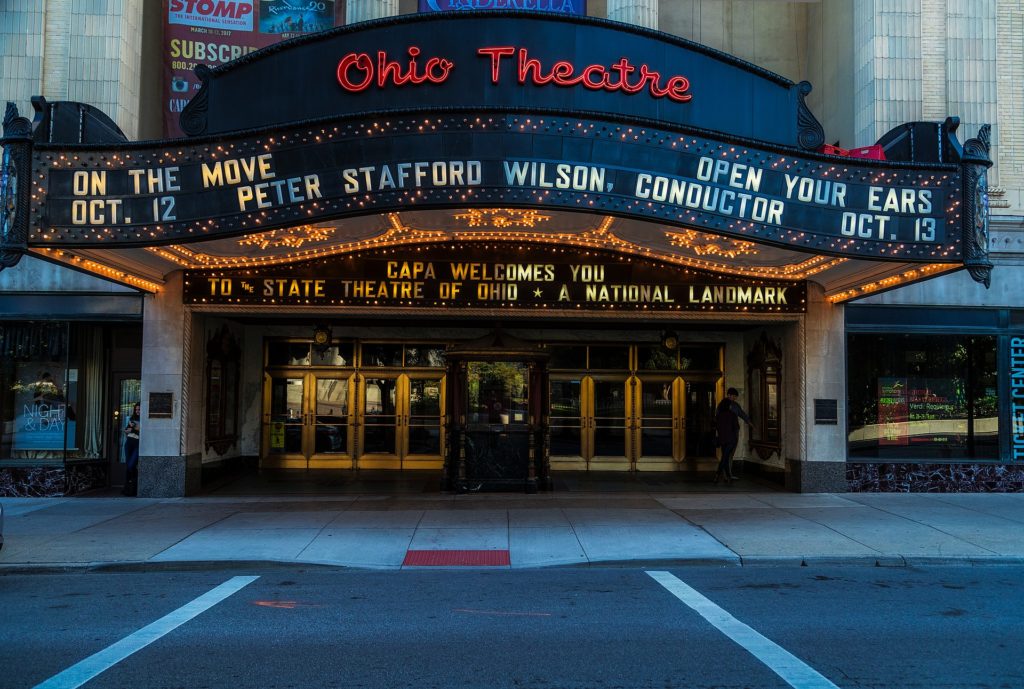 At the heart of Central Ohio sits Columbus, the capital of the Buckeye State—a place that i2c Technologies has proudly served for 15 years. As security experts, the technicians at i2c know how to provide Columbus Ohio video surveillance products along with the expertise needed to optimize them. If you run a business in Columbus Ohio, reside in Franklin County (or any of the other counties bordering Franklin County), operate a government office in Ohio's capital, or have any other security needs, i2c will bring our technical expertise to you. Security camera installation for government offices is just one of i2c Technologies' specialties!
As Ohio's capital city, Columbus naturally has many government offices. And government offices need security and surveillance. Fortunately, i2c Technologies is comprised of IT experts who know and understand the latest trends and technologies when it comes to security cameras, IP based cameras, video surveillance, and security software. If you work in Columbus Ohio video surveillance products might be your top concern. And if security is not your primary focus, maybe it should be. And you can trust i2c Technologies to deliver the best service to your office complex. That's because i2c provides security cameras to the Vern Riffe State Office Tower and the James A. Rhodes State Office Tower, both skyscrapers located in Columbus.
The good news for your home or business is that i2c Technologies is an Axis Communications Solution Gold Partner. That means that i2c not only uses the best video surveillance equipment; i2c also gets the best pricing on security cameras, audio systems, and other surveillance products. Of special interest to Columbus is i2c's status as an Ohio state term schedule vendor. This means that i2c has access to the best pricing and can provide the most efficient service to government entities located in Columbus and throughout Ohio. (i2c's STS Contract #800475.)
Columbus is Ohio's capital, of course, and it also serves as the county seat of Franklin County. That said, there's more to Columbus that just government functions. There's much more! In fact, Columbus earned an "A" from Forbes magazine in 2013 as one of the best cities in the U.S. to do business. Not only that—in 2016, Forbes proclaimed Columbus to be number 7 on its list of the Best Cities for Young Professionals. Startups are easy to get off the ground in Columbus. In 2018, business.org ranked Columbus number 5 on its list of the top 10 U.S. cities for entrepreneurs and startups. This is great news for people who want to start a business in Columbus. But Columbus also hosts a variety of established businesses and serves as the headquarters for some well-known names across industries. In fact, business diversification may have shielded Columbus somewhat from the worst consequences of the Great Recession of 2007-2008.
Columbus Ohio is the home of a number of Fortune 500 companies. A prominent business in Columbus that is also on the Fortune 500 list is Huntington Bancshares, perhaps better known to customers and the public by its trading name, Huntington National Bank. L Brands, Inc., a fashion retailer that owns the subsidiaries Bath & Body Works and Victoria's Secret, has its headquarters in Columbus. New Albany, a Columbus suburb, is the home of Abercrombie & Fitch, another lifestyle retail business. Retailing giant, Big Lots!, Inc. also makes its home in Columbus. And with its prominence in retail business and its focus on fashion, it naturally follows that the city of Columbus is third (behind New York and Los Angeles) in employing fashion designers. If that surprises you, then you need to learn more about Columbus!
Government jobs still dominate the employment landscape in Columbus, which make sense considering its role as Ohio's capital and the seat of Franklin County. In addition to jobs at the state, county, and city level, there are also jobs in Columbus that come from the federal government. The Defense Finance and Accounting Service (DFAS), an agency of the Department of Defense (DoD) which handles payments to servicemembers and vendors, maintains a large processing center in Columbus. The city is also home to the Defense Supply Center, Columbus (DSCC), which serves as an Inventory Control Point for the Defense Logistics Agency. The Ohio National Guard headquarters is also located in Columbus.
No profile of the city of Columbus would be complete without devoting significant attention to The Ohio State University. OSU is the third-largest university campus in America, and the university has more than half a million living alumni according to The Ohio State University Alumni Association. With more than 61,000 students enrolled at the OSU main campus in Columbus, (combined with the more than 34,000 faculty and staff members present), the university comprises a significant portion of the city's population of just under 900,000.
With more than 200 undergraduate majors to choose from, as well as an estimated 12,000 courses available, Ohio State covers nearly every field of study. Of course, for many people in Columbus and beyond, the dominance of the Scarlet and Gray on the football field is as big a part of Ohio State's impact as anything academic. The Ohio State Buckeyes have won 8 national championships and 37 Big Ten Conference championships. According to an article in The Wall Street Journal published in 2017, if the Buckeyes were a professional team, they would be worth $1.5 billion dollars. What this really means is that if you can score some Ohio State football tickets, you're probably going to be a pretty popular person in any Columbus neighborhood.
But college sports aren't the only sports in Columbus. The city also has professional teams, including two teams at the major league level in their respective sports. The Columbus Blue Jackets of the National Hockey League (NHL) play their home games at Nationwide Arena, which is located in downtown Columbus. The Columbus Crew Soccer Club (SC) is one of the founding member teams of Major League Soccer (MLS) in the United States. The Crew plays at MAPFRE Stadium, which is also a venue for outdoor concerts and other sporting events.
Whether you're in business or government in Columbus, you undoubtedly care about your company's security. Taking care of your facilities and your assets is essential to your professional success and your peace of mind. Providing Columbus Ohio video surveillance products is just one of the many ways that i2c Technologies works to make Ohio's capital a stronger, more secure place to live and work. Examine some of the fine security and surveillance products i2c offers, (including a deployable pole camera for law enforcement agents), and we know you'll see the positive impact they will have on your business: