Smart Solutions for Safe Schools and Campuses
SCHOOL SECURITY CAMERAS AND INTEGRATED SAFETY SYSTEMS
i2c Technologies leads the way in campus safety by designing reliable video surveillance, public address, and access control systems for K12 schools and colleges. Every i2c school security camera system is network based and designed by an IT expert, and we only install world-class equipment, never "black box" equipment that could be infected with spyware. Ohio state term schedule pricing is available to public schools. STS Contract #800475. Request a quote today and see why i2c Technologies is the smart choice for Ohio schools.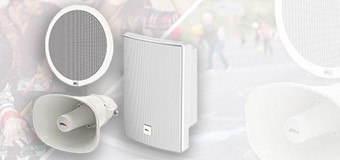 Easily broadcast live, scheduled, or emergency announcements and music, from anywhere using a mobile device. Broadcast throughout the campus or in specific zones. Quickly reconfigure zones, as needed, without the need for new cabling. Network Audio Systems are ideal for growing and ever-changing facilities and integrate with school security cameras, access control, alarm, and SIP phone systems.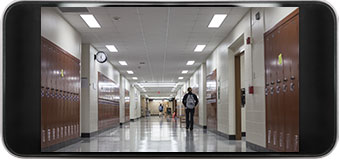 i2c Technologies is an AXIS Communications Solution Gold Partner. We offer the full line of AXIS network cameras, renowned for their reliability and high resolution images in any light condition. Get real-time alerts and picture snapshots when events occur and remote access of school security cameras for administrators and law enforcement for complete situational awareness.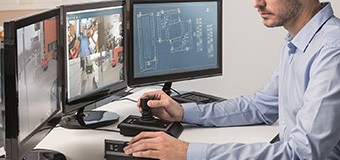 User Friendly Software
Every i2c school security cameras system includes AXIS Camera Station- a powerful and easy to use VMS, with an intuitive interface so anyone can manage the system, handle incidents and quickly export high definition evidence. It supports Microsoft Active Directory and integrates with current operations systems like alarm and access control.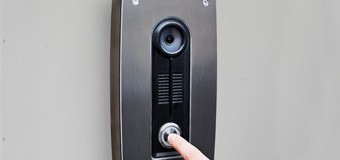 i2c can design and install integrated door control systems with map-view for central control, touchscreen compatibility, and control from multiple workstations. Access control readers can support a variety of proximity credentials (key cards, fobs, badges, and mobile devices) and are HID compatible. All i2c systems are scalable and feature non-proprietary equipment.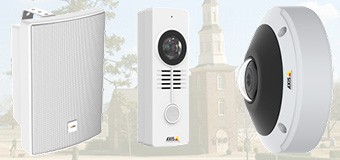 Additional Security Products and Services
i2c Technologies offers network video door stations that support two-way communication and remote access control, keyless gate entry solutions, wireless networking products that can extend the facilities network anywhere school security cameras are needed, and converters to upgrade existing analog cameras to a modern IP camera system.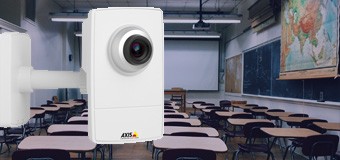 Specialized School Security Cameras
Classroom cameras with audio capability and panic button options • HD cameras with wide angle view for superior hallway coverage • Onboard security camera systems for school buses with panic button capabilities and live remote viewing.
WE PROUDLY SERVE MANY OTHER INDUSTRIES, JUST LIKE YOURS.
PROVIDING PROTECTION, EXCEEDING EXPECTATIONS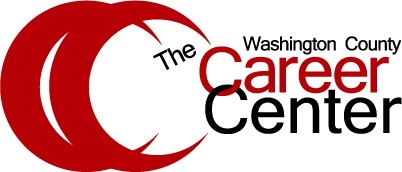 Jerry Bradford
It's an absolute pleasure to work with the folks from i2c. The software works as promised, video is vivid and clear, searching for archive footage couldn't be easier and every time we call for support we're met with a quick, accurate response.

Kelly Zimmer
i2c installed cameras with audio and office monitoring systems for all of our Head Start classrooms two years ago. Not only has this technology provided an extra layer of active supervision to our childcare programs, it has also provided us with a valuable tool for on-going professional development. The i2c staff has been very helpful, but there have been times when some had a hard time explaining system usage to those of us who are not real "tech" savvy. Overall it has been an excellent investment for our Head Start agency!!!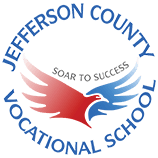 Ron Peach
The sales and installation team went beyond our expectations and did a very professional job with our camera system. Not only did i2c provide us with the best solution, they were also the lowest quote we got! I will be contacting them for future needs.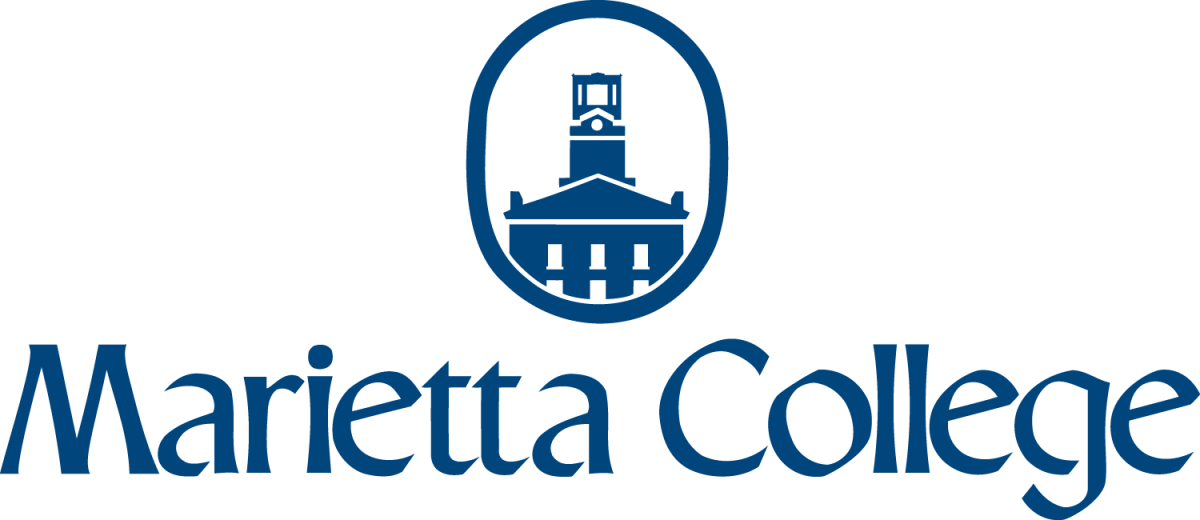 Jim Weaver
In this day and age customer service has become somewhat of a lost art......Not with i2c! I am about to do our 4th camera project install that will take us over 100 cameras and their customer service is top notch! This is an outstanding team from the installers, to tech support, and all the way to the CEO!