Deployable Video Surveillance Units
Easy Installation and Complete Support
i2c Technologies designs deployable video surveillance units and pole camera systems to aid law enforcement, secure critical infrastructure, and protect property throughout the U.S. Our deployable units are ideal for temporary, remote, or permanent installations. Simply attach the unit and provide power and our tech-support team will complete the setup and configuration of each unit.
Deployable surveillance units from i2c Technologies are:
NDAA Compliant – Every unit includes Axis cameras, which are NDAA-compliant and can be used in federal government and military applications.
Versatile – Our units can support a variety of network connections, including fiber, copper, and wireless. An onboard ruggedized video server for local recording and an advanced 4G LTE cellular data modem are also available.
Rugged – Each system is enclosed in a powder-coated steel housing that is designed to deflect rain and snow from obstructing camera views and can withstand harsh environments.
Easy to Deploy – Our units are designed for one-person deployment and easily attach to utility poles or buildings and require only 110 VAC for power.
Proven – With over 15 years in business, and hundreds of units in use throughout the U.S. you can be sure that a deployable video surveillance unit from i2c Technologies will be reliable.
Choose the Deployable Unit that Makes Sense for Your Operations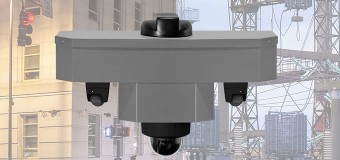 VPMax Complete Customizable Pole Camera Unit
The Swiss Army Knife of Video Surveillance, the VPMax supports a variety of camera combinations and accessories including PTZ, fixed, thermal imaging, license plate readers and gunshot detection. It's completely customizable and easy to deploy.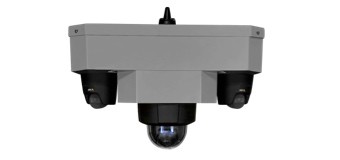 VPMini Pole Camera System for Rapid Deployment
The VPMini Pole Camera System provides a cost effective, deployable pole camera system in a small, discrete package. It can be rapidly deployed for event surveillance and security operations and offers live monitoring and remote camera control options.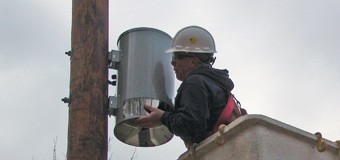 VX400 Deployable Covert Pole Camera Unit
High-Tech yet Low-Key, the VX400 Deployable Covert Pole Camera Unit is a complete HD video surveillance system hidden in a rugged covert housing that resembles a power transformer and easily mounts on a utility pole.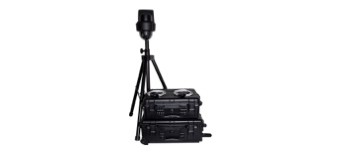 QT400 Covert Camera Kit for Law Enforcement
The QT400 Tactical Camera Kit is a versatile, compact camera system for indoor, outdoor and onboard surveillance applications. It's discreet appearance and ability to be rapidly deployed make the QT400 ideal for covert surveillance and drop car operations. 
Quality Cameras with Reliable Protection
Every deployable unit features Axis cameras, renowned for their reliability and remarkable HD clarity, even in low light. Each unit comes with a full one-year warranty, which includes all parts, labor, support, and software updates. Affordable extended service agreements are also available.
Did you know that i2c Technologies is an Axis Communications Solution Gold Partner?
As an Axis Communications Solution Gold Partner, i2c Technologies is authorized to sell, install, and service Axis products. This designation allows us to offer competitive pricing and expert technical support for all Axis products.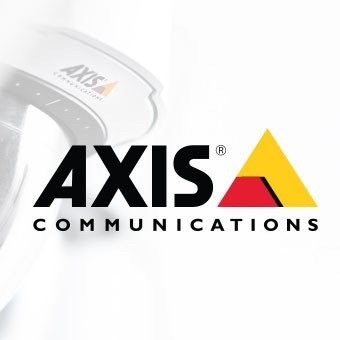 Ideal for a Variety of Industries and Applications
Our deployable video surveillance units are ideal for a variety of applications, such as parks, storage yards, parking lots, ports and marinas, electrical substations, outdoor event venues, and anywhere outdoor video surveillance is needed.
Shipping & Support
i2c Technologies will ship these units anywhere in the continental U.S. and every purchase includes remote setup and configuration by our U.S.-based tech support team.
Request a Quote
Interested in one of our deployable camera systems for your organization? We'd be happy to answer your questions and help you choose the right unit for your application.