Video Surveillance and Monitoring Solutions
ELECTRICAL SUBSTATION SECURITY CAMERAS
Due to their remote locations and valuable assets, electrical substations are targets for theft, vandalism, and terrorism. Electrical substation security cameras and monitoring are essential tools in any substation physical security plan. i2c Technologies has designed the VX400 Covert Pole Camera Unit as a first line of defense against these threats. When a potential intrusion or threat is detected, the VX400 will automatically alert monitoring personnel, who take control of the PTZ camera, get video verification, collect key video evidence, and if necessary, contact local authorities.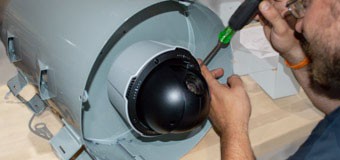 The VX400 Unit is not like other electrical substation security cameras--it goes above and beyond. It seamlessly integrates a thermal camera and a 28X optical zoom PTZ camera, video management software, and on-board video storage in a rugged, discreet covert housing that resembles a power transformer. It supports a variety of connections like: fiber, copper, and wireless, or can include an optional advanced 4G LTE cellular data modem for primary or back-up connectivity.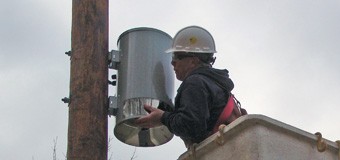 Designed for Easy Set-Up
The VX400 is designed for one-man deployment, and weighs only 50lbs when fully equipped. It easily mounts on a standard utility pole and requires 110 VAC. One VX400 unit can provide coverage for an entire standard electrical substation. i2c Technologies can ship these units anywhere in the continental U.S. and our expert staff will remotely set-up and configure each unit.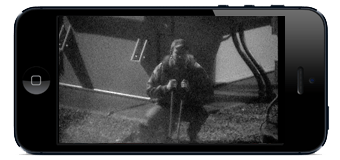 Reliable Electrical Substation Security Cameras
Every VX400 Covert Pole Camera Unit features
Axis IP cameras
, renowned for their HD clarity and reliability and NDAA compliant for use by the U.S. government and in critical infrastructure. When fully equipped for substation protection, the VX400 includes one discreet Axis thermal camera and an Axis 28X optical zoom PTZ camera.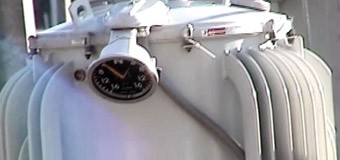 Remotely Diagnose Equipment Malfunction
The VX400 system is a valuable tool for monitoring the operation of equipment and crews within a substation. It allows you to remotely evaluate issues in real time, giving you the information needed to make an informed decision before dispatching a repair crew or alerting authorities. The VX400 integrates with existing SCADA and PLC's for an automated response to critical events.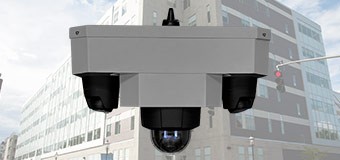 Specialized Products Also Available
i2c Technologies offers a variety of products to help optimize and protect power substations like: network loudspeakers for automatic or live communication of warnings to substation intruders, temperature alarm cameras to detect overheating equipment and provide notifications, and specialized pole cameras like the
VPMini
and the
VPMax
.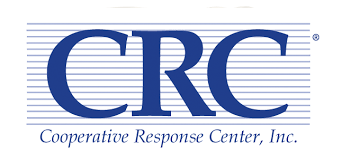 Get Real-Time Response
i2c Technologies has partnered with the Cooperative Response Center (CRC) to monitor electrical substation security cameras for our customers upon request. The CRC provides 24/7 System Monitoring with UL Approved Central Station and three monitoring sites across the U.S.
WE PROUDLY SERVE MANY OTHER INDUSTRIES, JUST LIKE YOURS.
PROVIDING PROTECTION, EXCEEDING EXPECTATIONS

Kevin Brown
The VX400 system is an effective tool in our ongoing efforts to curb property losses. Three times this system stopped the loss of assets and two of them helped local police settle the case in a court of law.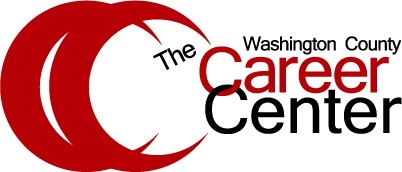 Jerry Bradford
It's an absolute pleasure to work with the folks from i2c. The software works as promised, video is vivid and clear, searching for archive footage couldn't be easier and every time we call for support we're met with a quick, accurate response.

Randy Peters
I had extreme limitations with the type of security systems I could use to protect my storage properties. After extensive research, I discovered i2c Technologies. i2c conquered those limitations, and now my business is secured by the most user friendly software, and camera technology the industry has to offer. I now consider them a vital part in the future growth and protection of my business.

Mark Alberini
As an Axis GOLD Partner for the past 8 years and a custom network video solutions provider, i2c continues to bring innovative, end-to-end solutions to the market by combining the best in hardware, software, analytics and execution. It is a pleasure to support i2c as a total solutions integrator that has met and exceeded the strict standards set forth by Axis' Certified Partner Program.
Resources and Free Downloads