Video Surveillance and Monitoring Solutions
ELECTRICAL SUBSTATION SECURITY CAMERAS
Due to their remote locations and valuable assets, power substations are often targets for theft and vandalism. When an intrusion occurs, swift action must be taken to minimize damage to people, property and service. i2c Technologies has designed the VX400 Covert Pole Camera Unit and the VP360 Pole Camera System as a first line of defense against threats in electrical substations. When a potential intrusion or threat is detected, the VX400 or VP360 will automatically alert monitoring personnel, who take control of the PTZ camera, get video verification, collect key video evidence, and if necessary, contact local authorities. Contact i2c Technologies to request a quote and ask for a live ZOOM demo of our electrical substation security solutions.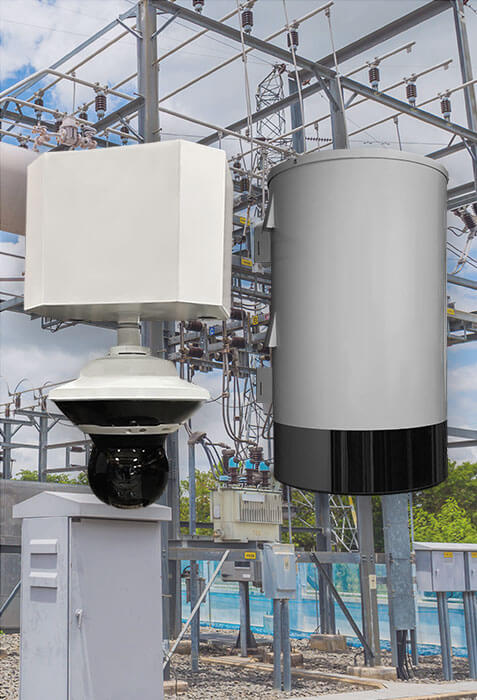 Electrical Substation Surveillance Solutions

Deployable Video Surveillance Systems 
Complete video surveillance systems enclosed in rugged, portable housings that easily attach to a utility pole or building and require only 110 VAC for power. Each unit features high-definition cameras, onboard video storage, and an advanced 4G LTE cellular data modem. Optional Features include thermal cameras, license plate recognition cameras, radar detection and more! 
NDAA Compliant AXIS Cameras and Network Loudspeakers
Every i2c video surveillance system and deployable surveillance unit utilizes NDAA compliant cameras and network loudspeakers that are approved for use in critical infrastructure and follow cybersecurity best practices. Cameras can include a built-in microphone, infrared illuminators, thermal imaging, and pan, tilt, zoom (PTZ) capabilities. Network loudspeakers provide clear, long-range speech and enables an operator to remotely address people and deter unwanted activity. The loudspeaker can also play a pre-recorded audio file when it is manually or automatically triggered in response to an alarm event.
Radar and Thermal Gives You Perfect Vision Even In Low Light Conditions
Radar Detection and PTZ Camera Tracking
Precise radar detection will determine whether the intruder is an animal, a vehicle or a human and direct the PTZ camera to zoom and track the intruder and alert monitoring personnel. PTZ camera will then use an Infrared Spotlight to clearly see targets, even in total darkness from hundreds of feet away. Infrared light is invisible to the naked eye.
Axis Thermal Cameras Can "See" in Total Darkness
Thermal imaging camera use heat to create an image allowing them to see in total darkness or through inclement weather. These cameras can be used as a detection alternative to radar or acan be used to supplement radar coverage. Thermal cameras can also show temperatures in the substation and surrounding areas which can be useful for diagnosing equipment issues.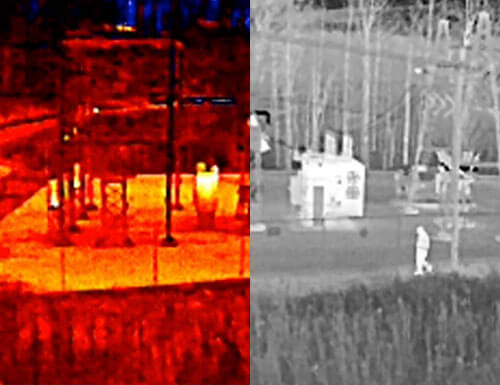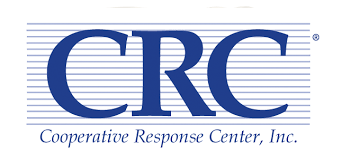 24/7/365 Video Monitoring by Cooperative Response Center
i2c Technologies has partnered with the Cooperative Response Center (CRC) to provide alarm and video verified asset monitoring with UL inspected and certified alarm monitoring with redundant locations across the U.S.
i2c Technologies Deployable Camera Units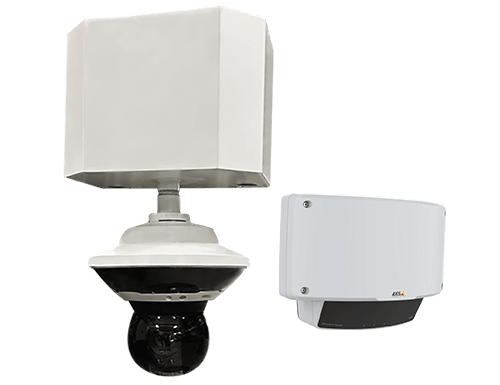 VP360 Pole Camera System with
Radar Motion Tracking
Utilizes a Axis 32x PTZ Camera with Infrared Spotlight, 4 fixed HD cameras provide continuous 360–degree visibility. Axis Active Radar not only detects any movement but will direct PTZ camera to follow any intruder as they move in restricted areas.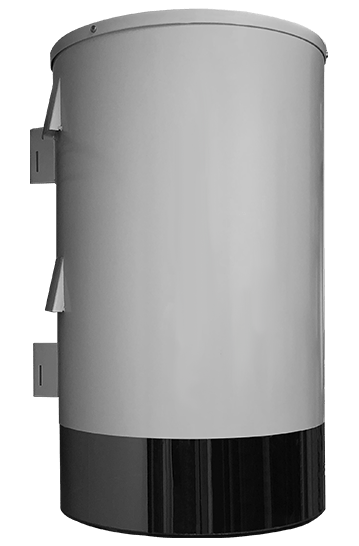 VX400 Covert Pole Camera System
This covert camera system resembles an electrical transformer and blends into almost any environment.  This system is ideal for illegal drug trafficking investigations. When fully equipped, the VX400 features an AXIS HD 10x Optical PTZ camera, i2c video management software, a ruggedized PC with 1TB of storage, and an advanced 4G LTE cellular data modem that supports Verizon, AT&T, and Sprint.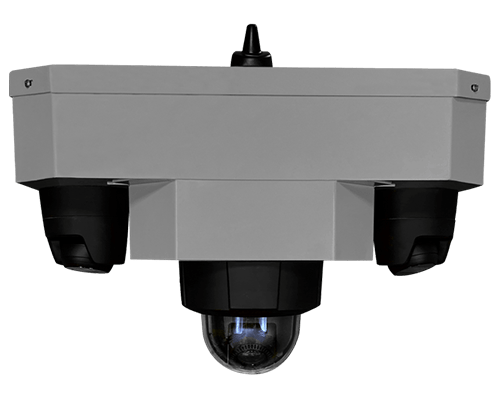 This three-camera system provides a 260-degree continuous 8MP field of view with built-in IR illumination (invisible light that lets the camera see in total darkness) along with a HD PTZ Camera (Pan, Tilt and Zoom).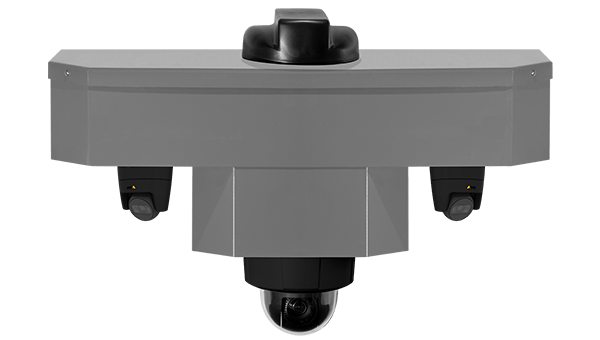 VPMax with License Plate Recognition
At entrances in and out of town, each license plate is captured and stored in a database. These plates can be compared to a user created "hot list".  Key personnel can be notified real time when flagged vehicles enter town.  This creates a truly proactive solution to stop crime before it occurs. In addition to capturing plates, full HD video from multiple angles is also captured. So, you not only get the license plates, but the vehicles and occupants in the vehicles clearly captured.
i2c Technologies is an Axis Communications Solution Gold Partner
Every AXIS system installed by i2c Technologies comes with one-year of support and a full setup, so you can be sure that your system will be running like new for years to come.  i2c Technologies offers cost effective service agreements that will provide for unlimited support, equipment replacement and software upgrades.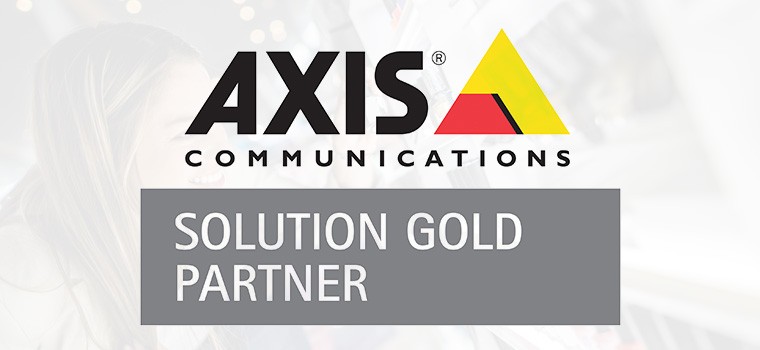 PROVIDING PROTECTION, EXCEEDING EXPECTATIONS

Kevin Brown
The VX400 system is an effective tool in our ongoing efforts to curb property losses. Three times this system stopped the loss of assets and two of them helped local police settle the case in a court of law.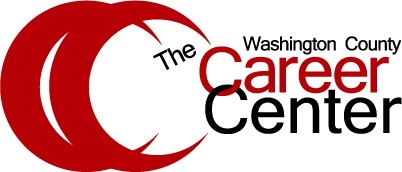 Jerry Bradford
It's an absolute pleasure to work with the folks from i2c. The software works as promised, video is vivid and clear, searching for archive footage couldn't be easier and every time we call for support we're met with a quick, accurate response.

Randy Peters
I had extreme limitations with the type of security systems I could use to protect my storage properties. After extensive research, I discovered i2c Technologies. i2c conquered those limitations, and now my business is secured by the most user friendly software, and camera technology the industry has to offer. I now consider them a vital part in the future growth and protection of my business.

Mark Alberini
As an Axis GOLD Partner for the past 8 years and a custom network video solutions provider, i2c continues to bring innovative, end-to-end solutions to the market by combining the best in hardware, software, analytics and execution. It is a pleasure to support i2c as a total solutions integrator that has met and exceeded the strict standards set forth by Axis' Certified Partner Program.
Resources and Free Downloads
Request a Quote Today!
Interested in video surveillance solutions from i2c Technologies? Request a quote today and ask for a live ZOOM demo!