Smart Video and Audio Solutions for Ohio Retailers
SECURITY CAMERAS AND AUDIO SYSTEMS FOR RETAIL BUSINESSES AND DEALERSHIPS
i2c Technologies designs and installs smart and reliable security cameras for retail businesses that help prevent shrinkage from theft or vandalism. In addition, i2c can provide your retail business with a network audio system to enhance your customers' shopping experience. An i2c video surveillance and audio system can also give retailers insights for store optimization when combined with video analytics and integrated with a Point of Sale system.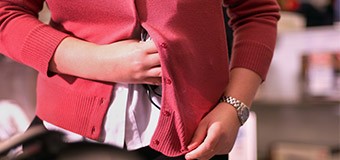 Detect Shoplifting and Theft
i2c security cameras for retail businesses comprise a system that will provide clear HD images, in virtually any lighting condition, to help you identify suspects and provide authorities with actionable video evidence. Our user-friendly software allows easy retrieval, review, and sharing of video footage.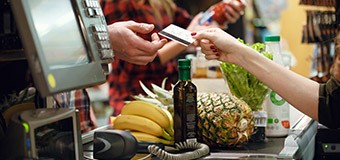 Integrate Video with EAS and POS Systems
Our security cameras for retail businesses operate on an open platform which allows for integration with additional technologies like EAS and POS systems to ensure complete, high-quality video of all triggered incidents and suspect transactions.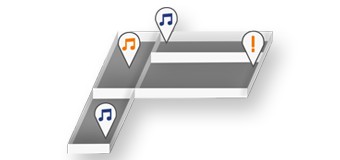 Easily make live or scheduled announcements, and trigger commercial messaging with sales offers specific to different zones within your store. Select different playlists for each zone to enhance the shopping experience for your diverse customers.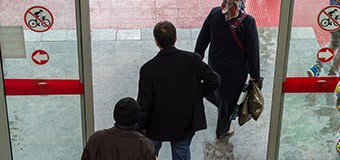 People Counting Analytics
Measure footfall in your store with Axis People Counter. It essentially turns a camera into a highly advanced sensor, collecting store traffic data to help you gain insights into customer behavior and effectiveness of marketing campaigns.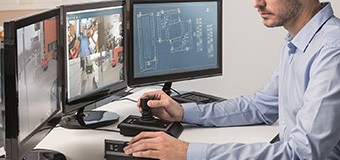 User Friendly Software
Every i2c security camera system includes
AXIS Camera Station
- a powerful and easy to use VMS, with an intuitive interface so anyone can manage the system, handle incidents and quickly export high definition evidence.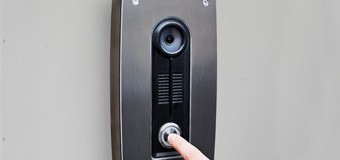 Additional Features, Products and Services
i2c Technologies offers network video door stations with two-way communications and
remote access control
, wireless networking products to extend a facility's physical network, and converters to upgrade existing analog cameras to a modern IP system.
WE PROUDLY SERVE MANY OTHER INDUSTRIES, JUST LIKE YOURS.
PROVIDING PROTECTION, EXCEEDING EXPECTATIONS

Jeff Kovacich
i2c Technologies is very responsive and accommodating. Jeff and his team provide exceptional customer service and installation regardless of the size of the job. I have used i2c Tech to order and ship parts, to a full installation of an access control door panel and door hardware. I will continue to do business with them and would recommend them to anyone. Thank you i2c Technologies.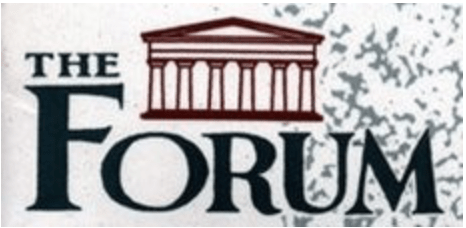 Alex Theodosopoulos
Very professional and great to work with, very knowledgeable.

Randy Peters
I had extreme limitations with the type of security systems I could use to protect my storage properties. After extensive research, I discovered i2c Technologies. i2c conquered those limitations, and now my business is secured by the most user friendly software, and camera technology the industry has to offer. I now consider them a vital part in the future growth and protection of my business.

Tom Nerone
i2c is the real deal. They can handle everything from a basic to the most sophisticated system. If you need something more than the toys they sell on the internet then you've found the right company. Awesome support.