Dayton Ohio Video Surveillance Products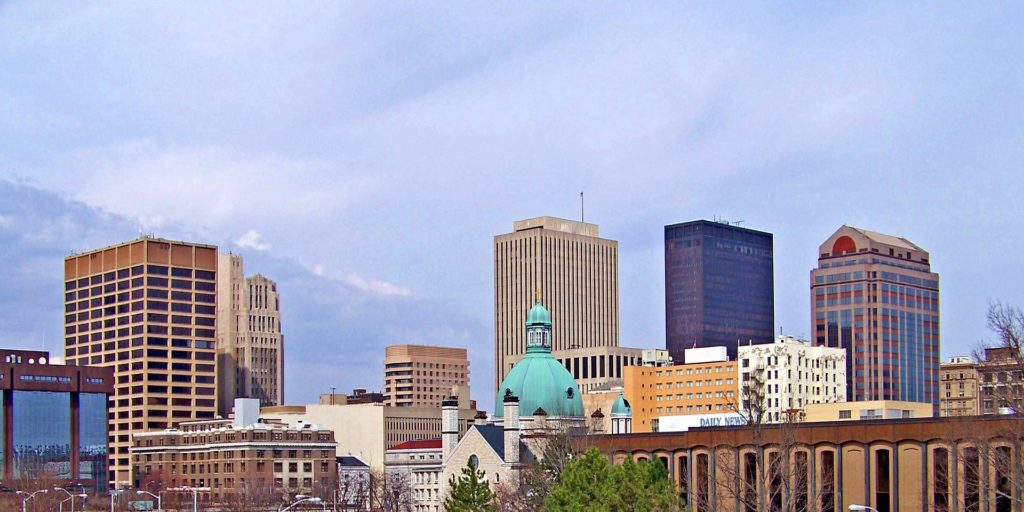 At i2c Technologies, our experts know security, surveillance, IP based cameras, IT based solutions, and incomparable customer service. i2c brings Dayton Ohio video surveillance products to homes and businesses alike, from offices to electrical substations to prisons. Deployable pole cameras from i2c help police perform surveillance in an effective way and i2c technicians are experts in the field of security camera installation. Let i2c Technologies meet all of your video monitoring needs and your company will rest assured!
The professionals at i2c Technologies are experts across the board when it comes to making your enterprise secure. i2c can provide Dayton Ohio video surveillance products of all kinds, but our professional insights don't stop there. That's because i2c is not just a vendor for security cameras, Video Management Systems (VMS), network audio systems, and fully integrated surveillance kits. The technicians at i2c are also skilled and knowledgeable in the installation of video surveillance systems, the operation of security system software, and devising the best customized solution for any company in the Miami Valley, large or small.
i2c Technologies has been in the security business for more than a decade, doing all that we can to make other businesses safer and stronger throughout the state of Ohio and beyond. This is good news for Dayton Ohio because the business climate in Dayton is healthy and robust. As reported by the Dayton Development Coalition, the city of Dayton has been selected as one of the top 10 cities for economic development (among cities of similar size) by Site Selection magazine for 13 straight years. The magazine most recently placed Dayton in the second position in its economic development rankings. That means that Dayton is not just a city with a solid business base—Dayton is also a city that is ripe for economic growth.
But it should be no surprise that Dayton Ohio is blossoming as an economic powerhouse in the 21st century. After all, Dayton is the home of the Wright Brothers, who invented the airplane, giving the world manned, powered flight in the 20th century. If you ever wondered why Dayton is called the Birthplace of Aviation, or if you ever wanted to know why Wright-Patterson Air Force Base is just outside of Dayton, then the answer is Dayton's own famous brothers, Wilbur and Orville Wright!
Although Wilbur Wright was born in Indiana, Orville Wright was born in Dayton Ohio. But nonetheless, both Wright Brothers called Dayton their hometown. Dayton was the site of the Wright Brothers' bicycle shop where Wilbur and Orville honed their engineering skills working with not just bicycles but also motors, printing presses, and other machines. After performing experiments with gliders and wind tunnels, the Dayton-based Wright Brothers eventually succeeded in achieving their dream of manned, powered flight in December 1903 at Kill Devil Hills near Kitty Hawk North Carolina.
Today, the Wright Brothers' hometown of Dayton honors their legacy in a number of ways. One is Wright-Patterson Air Force Base, and another is Wright State University. (If you're wondering who the "Patterson" is in "Wright-Patterson," the answer is that he was Lieutenant Frank Stuart Patterson. Lt. Patterson was another Dayton native who died in a plane crash near Dayton in 1918 while serving as a test pilot for the U.S. Army.)
Wright-Patterson Air Force Base (AFB) is the "largest single site employer in the state of Ohio." According to its website, the AFB has an economic impact of $4.2 billion per year. i2c Technologies earned the honor of designing a camera system to monitor a research project conducted at Wright-Patt. Other major employers in Dayton include a variety of health care facilities. These health care institutions include Premier Health Partners, the Kettering Health Network, the Dayton Children's Hospital, the Dayton Veterans Affairs Medical Center, and CareSource. Government entities in Greater Dayton are also major employers with Montgomery County, Dayton Public Schools, and the City of Dayton itself all making the list. In addition to Wright State University, Dayton is the home of several other institutions of higher learning, including Sinclair Community College and the University of Dayton, which is the second-largest private university in the state of Ohio.
With such a rich history as a hub of innovation, you might think that Dayton attractions would be a big draw—and you'd be right! Located near Dayton on Wright-Patterson AFB is the National Museum of the U.S. Air Force (NMUSAF). The Air Force Museum displays more than 360 aircraft and missiles, dating from the earliest years of aviation through airplanes used during World War II, the Cold War era, and beyond. In addition to military aircraft, the Air Force Museum also has several presidential planes used by a range of presidents, from FDR up through Ronald Reagan. The AF Museum even has the plane on which Lyndon Johnson was sworn in as president after the assassination of JFK in Dallas.
If you're more into the art scene than the aviation scene, Dayton is ready to show you its culture. The Dayton Art Institute (DAI) is a museum housed in an Italian Renaissance-style building that is on the U.S. National Register of Historic Places. The museum's collection holds many works by well-known artists, including Peter Paul Reubens, Edgar Degas, Claude Monet, Georgia O'Keeffe, Andy Warhol, and Roy Lichtenstein. The DAI is also one of the best art museums for children in the United States.
If you're fortunate enough to be in Dayton during an Ohio summer, then there are some outdoor opportunities for fun that you'll want to take advantage of as well. Catch some minor league baseball at Fifth Third Field when the Dayton Dragons take to the diamond. The Dragons are a Single-A team affiliated with the Cincinnati Reds and they hold a remarkable record: The Dragons have the record for the most consecutive sellouts of any professional sports team. Way to back the hometown sluggers, Dayton!
Even if people can't quite agree on how Dayton got the nickname, "The Gem City," one thing is for sure: When it comes to Dayton Ohio video surveillance products, no security company will provide you with a more comprehensive, better-customized solution than i2c Technologies. You can trust the IT experts at i2c to make a thorough assessment of your business needs, find the right equipment for you, and design the most accessible software to make everything run smoothly. The professionals at i2c serve as your premier vendor for these top-of-the-line products:
Axis Network Cameras
Network Audio Systems
IP Access Control Systems