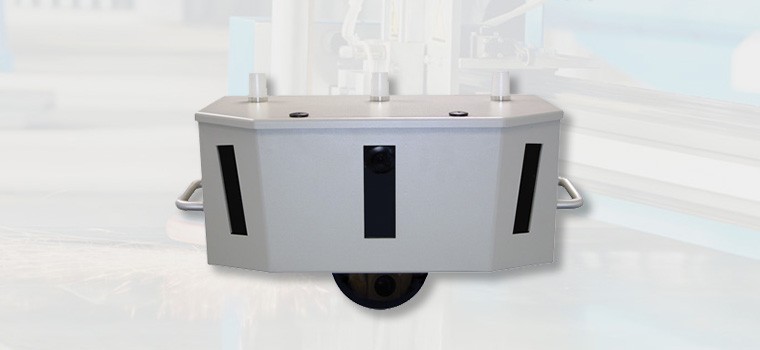 Deployable surveillance solutions are versatile, efficient and effective. Deployable video surveillance is used in a wide range of settings and applications. In temporary environments like a construction site that requires security monitoring, deployable surveillance is the ideal solution. Similarly, in a remote or desolate area that lacks access to a high-speed network connection, deployable surveillance is the most cost-effective security application available. If your security monitoring is for a limited period, you should also consider deployable surveillance solutions in those settings. The cost of deployable video surveillance cameras helps you save money on installation while allowing the ability to take down a unit when the surveillance period is over and redeploy in another location.
Deployable Surveillance Solutions Serving a Wide Range of Industries
Public events like marathons and festivals are ideal for deployable surveillance. Government officials and law enforcement agencies can quickly install the deployable surveillance cameras and help protect a select area during the time of an event. Election rallies are another application for deployable video surveillance for the same reasons. Instead of installing AXIS video cameras permanently, install deployable units until the public gathering is over. This versatility is what makes deployable surveillance an ideal solution for the construction industry as well as any other outdoor application. Find out if your company, organization, and event would benefit by installing a deployable surveillance device today by reaching out to our customer support team to request a quote.
VP400 Multi-Camera Deployable Surveillance Technology
If you're searching for the right deployable surveillance solution, look no further than the VP400 from i2c Technologies. The VP400 is a multi-camera deployable unit that integrates a PTZ camera and up to three fixed cameras. This product also includes video management software, onboard video storage, and remote connectivity. The video surveillance system sits inside a unit that mounts on a standard utility pole. It is ideal for outdoor events or public gatherings, manufacturing companies with temporary staging areas, and many others. Just attach the VP400 at the preferred recording level and begin the surveillance process. With this video surveillance system, the three fixed cameras provide a 220-degree continuous field of view, while the PTZ camera automatically pans and zooms in on objects of interest.
VP400 Deployable Surveillance Technology is ideal for the following:
Law Enforcement
Border Patrol
Construction Sites
Utilities, Gas, and Oil Midstream Stations
Parks
Storage Yards
Parking Lots
Ports and Marinas
School Campuses
Anywhere else that requires outdoor video surveillance
Superior Security Monitoring from Remote Locations to Your Mobile Device
Deployable video surveillance from i2c Technologies consists of AXIS IP cameras with a pre-configured cabinet and a built-in 4G/LTE router. The i2c software program allows for remote video management and viewing from any location. Instead of investing in costly infrastructure, deployable surveillance can provide a cost-effective security monitoring alternative. The cameras allow live viewing along with capturing recorded HD video. Users view security footage from any computer or smartphone as well with simple integration. Each connected device receives automatic alerts from perimeter activity. Intrusions are also pushed through the system with a simple to integrate alarm systems.
i2c Technology Offers Industry-Leading Deployable Surveillance Solutions
i2c Technologies has been providing video surveillance solutions and access control for over 12 years. As an AXIS Communications Gold Partner, we offer only the most cutting-edge IP-based network cameras for businesses both large and small. We serve a wide range of industries such as electrical substations, law enforcement facilities, industrial & manufacturing. Our deployable surveillance systems are leading the security sector serving law enforcement officials, border patrol agencies, construction sites, storage yards and much more. Find out how deployable surveillance solutions can elevate your security monitoring today by reaching out to request a quote.