AXIS BODY WORN CAMERA SYSTEM
The AXIS Body Worn Camera system- the world's most flexible system- features easy-to-use, lightweight and robust body worn cameras perfect for law enforcement, security, and emergency professionals. The cameras deliver sharp images even in challenging conditions and have dual microphones for excellent audio and noise suppression. The system has an open architecture for integration with virtually any VMS and EMS, whether on-premise or in the cloud. It features three main hardware components: the camera itself, the camera docking station, and the system controller and includes the AXIS Body Worn Assistant mobile app which allows users to review footage and add categories, descriptions, and notes in the field.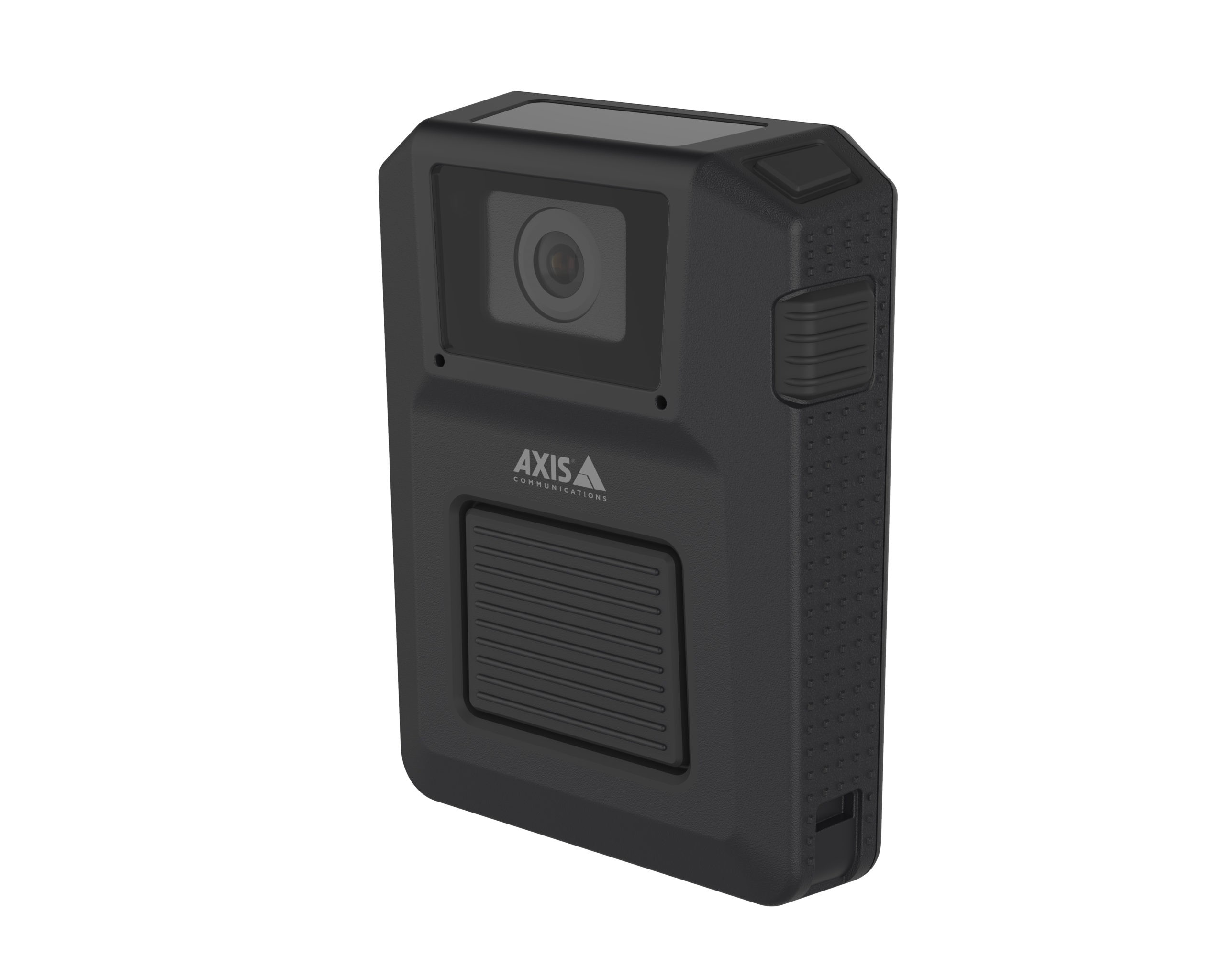 Axis Body Worn Camera
The AXIS W100 Body Worn Camera is a durable, water-resistant camera that can capture over 12 hours of footage at 1080P. It starts and stops fast – with a touch and features a GPS/GNSS receiver for location data, Bluetooth Low Energy 4.1, IEEE 802.11 b/g/n, and a 6-axis gyro and accelerometer.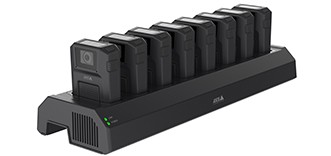 Axis Docking Stations
The AXIS W700 Docking Station 1-bay and AXIS W701 Docking Station 8-bay supports fast, easy handling of your Axis body worn cameras. Charging is quick and data offloading is fast and secure. So your cameras are ready when you are. Both docking stations are sturdy and splash-proof and are compatible with the Axis W800 System controller.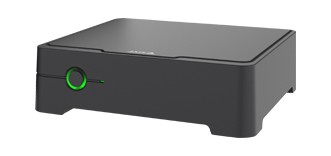 Axis System Controller
The AXIS W800 System Controller is a stand-alone unit that makes adding new cameras cost-effective and easy. Most system controllers are built into the docking stations so when you need to add more cameras you end up paying for a pricey system controller. One AXIS W800 System Controller supports up to five docking stations and 40 cameras.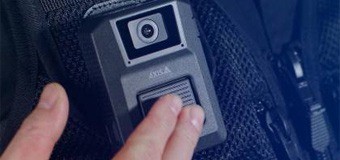 A Single Interface. Fast Offloading
The AXIS W800 System Controller provides a single integration and management point for your body worn solution. By linking multiple controllers, you can easily manage any number of cameras via one interface. AXIS W800 System Controller supports fast, reliable video offloading (100Mbit per camera). So your cameras are ready to use again right away.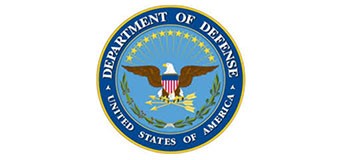 NDAA Compliant Cameras (NDAA)
Axis body worn cameras comply with the 2019 National Defense Authorization Act (NDAA) and are eligible for use in federal, military, and critical infrastructure installations. AXIS W100 Body Worn Cameras also follow official FBI standards for cybersecurity with end-to-end encryption.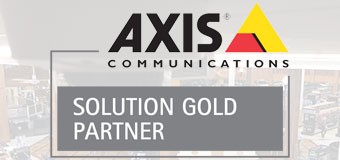 Buy With Confidence
i2c Technologies is an AXIS Communications Solution Gold Partner. We offer the full line of AXIS IP cameras, renowned for their reliability and high resolution images. When you purchase AXIS products from i2c you can rest assured you are getting new and true AXIS products - not refurbished or counterfeit equipment (which can be sold online by unapproved dealers).
PROVIDING PROTECTION, EXCEEDING EXPECTATIONS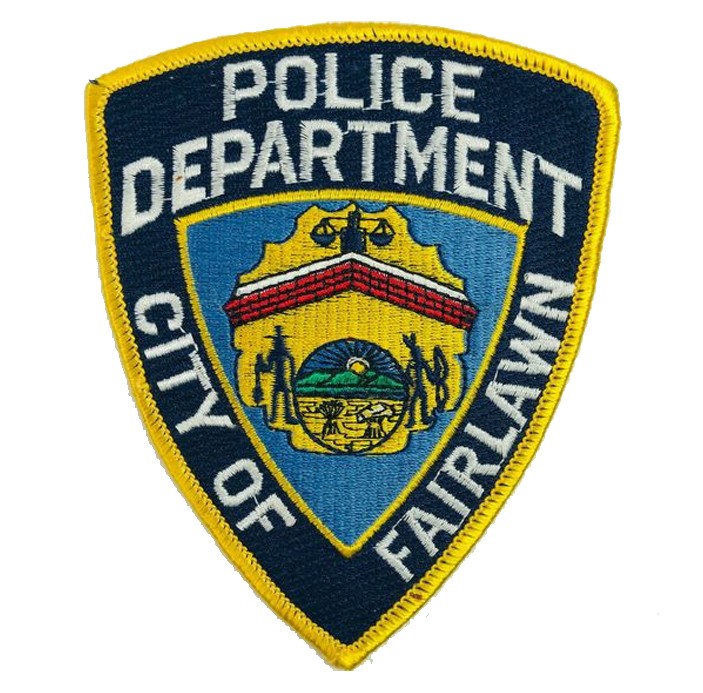 Stephen Ameling
i2c Technologies has an industry-leading video surveillance solution for commercial use and backs it with excellent technical support. They go the extra mile for their customers.

John Cole
My experience with this company was excellent. The technicians were professional, knowledgeable and very friendly. I would recommend them to others.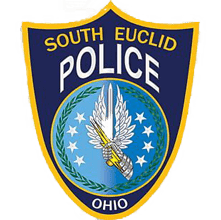 John Camper
Great company to work with. Customer service is no hassle and really good.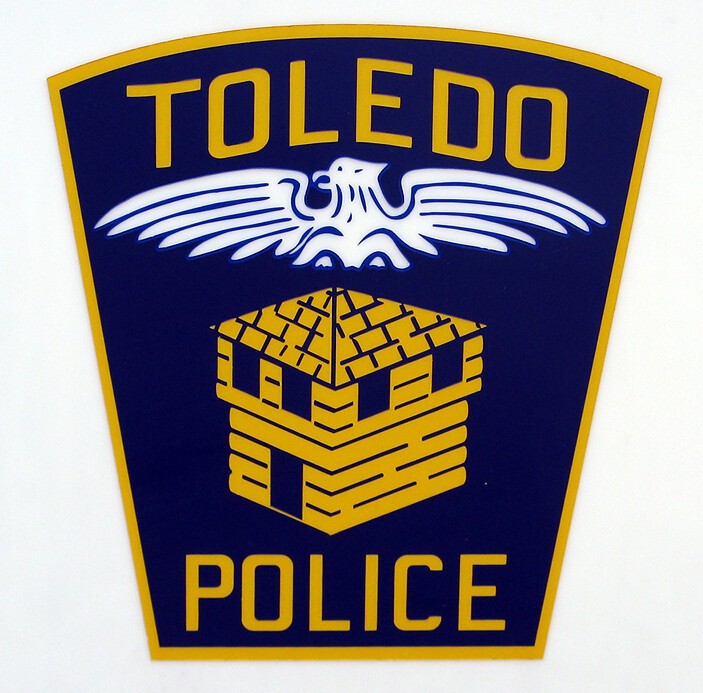 Jeff Thieman
We commissioned i2c to perform some camera installations to replace older out of date equipment that had been installed by another company. We met with the owner of the company and one of the salesmen. During the meeting we discussed various options regarding the installation. The owner of i2c was extremely knowledgeable and came up with an excellent design that we had not originally considered. The installation crew and tech personnel did an excellent job, even working in some poor unexpected weather that popped up. I recommend i2c for any camera needs you may have.
Resources and Free Downloads