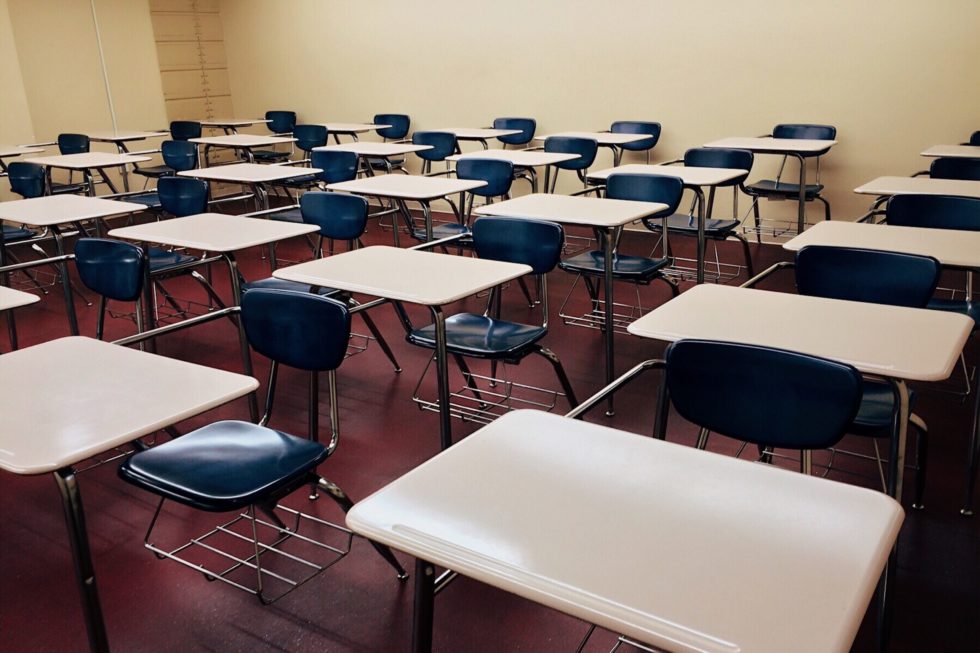 With the tragic epidemic of school shootings sweeping the nation in recent years, there has never been a more critical time for school leaders to focus on increasing security throughout their facilities. These steps include updating your school security cameras as well as your school surveillance system. But it's not just school shootings that a school surveillance system will work to prevent. School security cameras also offer the benefits of deterring vandalism, theft, bullying and more.
School Security Cameras Support Law Enforcement in Times of Crisis
School security cameras deliver a live-feed that law enforcement officials can stream during times of crisis. The school security camera system can not only identify who committed an act of violence, but it can also identify where a criminal is located in real-time so that law enforcement can track them down and prevent further damage from occurring. But it's important to make sure your school surveillance system software is optimized with real-time video as opposed to just archived video in order to maximize its effectiveness. Real-time video will stream footage as it's happening and provide situational awareness for law enforcement while archived footage is delayed.
Help Stop Bullying in Schools with Surveillance Cameras
School bullying is a major problem throughout the country and ranges from grade school to junior high to high school. By installing school security cameras, you can not only punish bullying after it happens, but also leverage those cameras as a preventative measure to keep bullying from happening in the first place. School security cameras can be placed in a classroom and capture activity that might be missed by the teacher. In order to do everything you can as a school leader to prevent bullying, it's critical to equip your facilities with a reliable video surveillance system.
School Security Cameras Deter Vandalism
Vandalism throughout schools and the surrounding campus is always an issue. But with school security cameras, those vandals are not only able to be caught during an act of property damage, but the cameras may also act as a deterrent to help prevent vandalism. By knowing that the act of vandalism will be captured on video, there is cause for second-thought prior to damaging property. In the event that vandalism does occur, that video footage can be reviewed to determine the offenders responsible and hold them accountable.
School Security Camera System Prevents Theft
There is no better deterrent for theft than security cameras installed in plain sight. Nobody wants to be caught in the act, and nobody can suggest a camera is lying. By placing school security cameras inside and outside a school, you can work to prevent common theft. This includes car theft from the parking lot, as well as theft of assets and personal belongings throughout the school. By updating your school security camera system, you can catch thieves and criminals in the act as well as prevent future acts from occurring.
Security Cameras in Schools are a Source of Truth for Harassment Allegations
In some cases, teachers or staff are accused of harassment. In the cases where that is true, video camera systems capture that behavior and help hold the offender accountable. But in cases where the allegations are not true, video camera systems also work to defend the teacher or staff member and help maintain their good reputation. Positioning school security cameras in classrooms and elsewhere protect teachers, staff, and students and help maintain order.
School Security Cameras Offer Peace of Mind for Parents
Parents will always be concerned with their children's well-being. In order to do everything you can to ensure their children are attending school in a safe environment, school security cameras must be installed. This includes placing security cameras on school buses, hallways, classrooms, entrances and exits, gymnasiums, lunchrooms and elsewhere. When parents know that these cameras are installed and streamed live to a video management system that can be monitored by security personnel, their peace of mind is improved.
i2c Technologies Offers Security Solutions for Ohio Schools
i2c Technologies offers innovative network video surveillance cameras and access control for Ohio schools. Our clients have that peace of mind knowing that we only install world-class equipment, not "black box" equipment that can contain malware and is difficult to update. We realize that protecting your facilities shouldn't endanger your network's security and performance. If you're considering upgrading your school's current video surveillance technology, or if you would like to convert your current legacy analog cameras to a modern IP system, we can engineer a dynamic solution that is reliable and affordable. Contact us to request a school security cameras quote from i2c Technologies!