Toledo Ohio Video Surveillance Products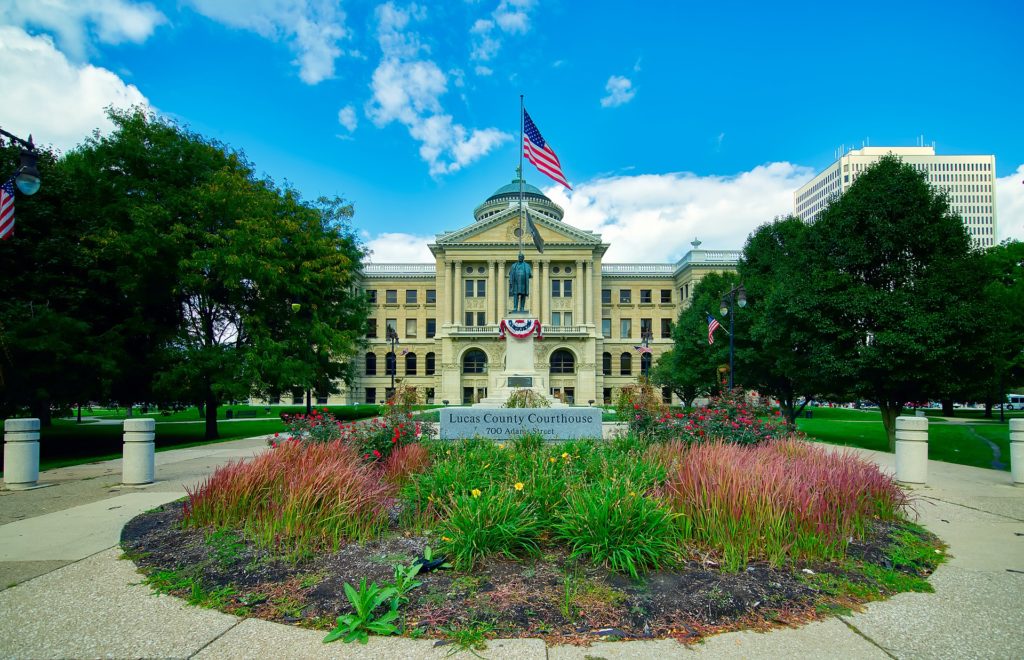 For i2c Technologies, the safety and security of businesses, homes, offices, factories, and law enforcement facilities in Toledo Ohio is of the utmost importance. That's why Toledo Ohio video surveillance products are part of i2c's vast array of IP based goods and services. If your company is in need of security camera installation, network audio systems, deployable pole cameras, or customized security solutions of any kind, reach out to i2c Technologies and learn how we can make your company safer!
If an integrated security solution is what you want, then i2c Technologies is there for your Toledo-based business. What about video management software? Contact i2c for IP based software that's easy to use and customized to meet your company's needs. For Toledo Ohio video surveillance products, no other vendor has the high-quality selection you'll get from i2c Technologies. As an Axis Communications Solution Gold Partner, you can count on i2c, Toledo! In fact, i2c Technologies provides security cameras to the Michael V. DiSalle Government Center, located at 1 Government Center in the heart of Toledo.
Toledo is the fourth-most-populous city in the state of Ohio, after Columbus, Cleveland, and Cincinnati, and serves as the county seat of Lucas County. Like Cleveland, Toledo sits on the shore of Lake Erie, which is a great natural resource and provides a massive economic benefit for both of these Ohio cities.
Speaking of economic benefits, Lake Erie served Toledo well from the city's earliest days by giving it the status of a port city on the Great Lakes. With the changes that occurred due to industrialization came Toledo's status as a manufacturing center. And industry helped give rise to the nickname that Toledo still has today: The Glass City. (Toledo has even been called "The Glass Capital of the World.") Why is Toledo known as The Glass City? The name comes from Toledo's long history as a hub for glass manufacturing. And Toledo has been famous for producing all kinds of glass, from windshields, to bottles, to windows, to glass art. Toledo's daily newspaper, The Blade, reported in 2012 that "Toledo mayors continue to give glass keys to visiting dignitaries and distinguished citizens." (Incidentally, The Blade, once known as the Toledo Blade, was first published in 1835 and is Toledo's oldest continuously operating business.)
Although glass and the glass industry were essential to Toledo's growth, development, traditions, and identity, Toledo has an economy that is more diversified today. Top employers in Toledo include not just manufacturers, but also health care facilities, retail business enterprises, and colleges and universities.
Top health care industry employers in Toledo include ProMedica and Mercy Health as well as the Fortune 1000 company HCR ManorCare, which provides patients with post-hospital services. The health care industry in Toledo is booming today, with health care being the city's largest industry as measured by the number of employees. That said, manufacturing in Toledo is far from being just a part of the city's past. Toledo manufacturing is still going strong, with 4 Fortune 500 companies currently calling Toledo Ohio home.
Owens-Illinois, Inc., which was founded in Toledo in 1929, now calls the Toledo suburb of Perrysburg its home. The company, also known as O-I, produces glass containers for food and beverage companies, as well as the pharmaceutical industry. (Toledo is still The Glass City, after all!) Owens Corning was founded in Toledo and still has its headquarters there. This Fortune 500 company is well-known for its building components, including roofing shingles. However, the company is probably most closely associated with its iconic pink fiberglass insulation and the product's silent spokesman, The Pink Panther.
Rounding out the list of Toledo's Fortune 500 companies are Dana Holding Corporation and The Andersons. With its headquarters in the city of Maumee, just outside of Toledo, the Dana Holding Corporation keeps a part of the automotive industry alive and well in Toledo. Dana Incorporated, as this global business is also known, manufactures and supplies vehicles with axles and driveshafts. Also based in Maumee, The Andersons, Inc. is an agribusiness conglomerate which focuses on different aspects of the industry, including plant nutrients and ethanol.
No discussion of Toledo would be complete without highlighting the importance of the city's institutions of higher learning. The University of Toledo (UT) is one of the city's largest employers and is also a world-class center for research. UT particularly excels in the fields of engineering and business. Owens Community College, with campuses in both Toledo and nearby Findlay Ohio, serves more than 10,000 students. And UT's fellow Mid-American Conference (MAC) school, Bowling Green State University (BGSU), has its main campus in Bowling Green Ohio, just south of Toledo. In 2017, Business Insider ranked BGSU the most affordable college in Ohio!
Rounding out a profile of Toledo means not forgetting the arts scene and the cultural identity of the city, including Toledo's place in popular culture. The Toledo Museum of Art, founded in 1901, unsurprisingly leads the way in glass art, both from the past and the present. And, in 2014, the readers of USA Today voted the Toledo Zoo the number 1 zoo in the United States. One of the highlights of the Toledo Zoo is an exhibit called the Hippoquarium which allows visitors to observe hippos' activities both above and below the water.
Toledo is also home to a large number of churches, which may be why people started using the expression "Holy Toledo!" but no one is really sure.
In the minds of many who may have never visited Toledo or even the state of Ohio, the city is associated with the character of Corporal Max Klinger from the long-running TV show, M*A*S*H*. Corporal Klinger, like the actor who played him, Jamie Farr, hails from Toledo. This aspect of the character gave Farr a chance to celebrate some Toledo-specific cultural institutions including the city's minor league baseball team, the Toledo Mud Hens, and what might be Toledo's most famous culinary institution, Tony Packo's Café. Thanks to Tony Packo's, Hungarian hot dogs have been a staple of Toledo dining since the 1930s!
The answer is clear: Getting Toledo Ohio video surveillance products that are reliable, versatile, and perfect for any home or business is as simple as reaching out to i2c Technologies. Keep your company safe and secure with products like these:
Axis Network Cameras
Network Audio Systems
IP Access Control Systems