Axis Communications is the market leader in network cameras- renowned worldwide for their reliability and incredible clarity. They offer an extensive portfolio of camera options. i2c Technologies is an Axis Communications Solution Gold Partner with 15 years of experience designing and installing Axis camera solutions for a wide range of enterprises. If you're interested in a camera system for your business, take a look at the innovative Axis camera options that i2c Technologies can offer. Just request a quote and let our experts design the perfect Axis network camera system for your business and your budget.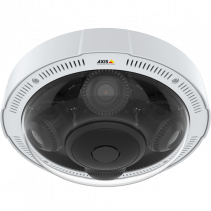 Panoramic Cameras
Panoramic cameras provide wide-area coverage with just one camera. In certain situations, one panoramic camera can replace many fixed cameras to keep installation and system costs low. There are a wide variety of panoramic camera options including a single sensor, multisensory, and multidirectional cameras. They are ideal for retail, schools, hotels, restaurants, parking lots and more.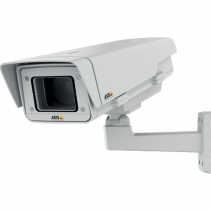 Fixed Box Cameras
Axis fixed box cameras provide excellent image quality and come in a variety of styles for indoor and outdoor use. They provide a fixed angle of view and are suitable for a wide range of applications including traffic surveillance, airports, schools, government buildings, and manufacturing. Their sleek design also serves as a deterrent for would-be offenders.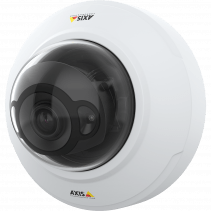 Fixed Dome Cameras
Fixed dome cameras are compact cameras with a dome casing. The discreet dome casings protect the camera from redirection, defocusing and impact, and disguise which way the cameras are pointing. We offer an extensive variety of fixed dome models for indoor and outdoor use, covering every kind of environment, day and night. Ideal for high-security applications like airports, industrial and critical infrastructure facilities.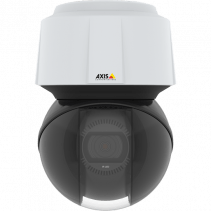 PTZ Cameras
PTZ  cameras use pan/tilt/zoom capabilities to provide wide-area coverage and great detail. The cameras have a variety of intelligent features that enable it to move between pre-set positions and zoom in automatically to respond to detected security events, making them ideal for 24/7 monitoring. The indoor and outdoor-ready PTZ domes offer exceptional coverage of large areas and great detail when zooming in and are suitable for harsh environments. They provide maximum protection at minimum cost.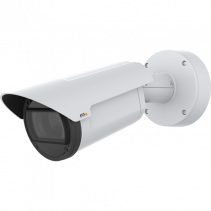 Fixed Bullet Cameras
Fixed bullet cameras are great multi-purpose cameras at a great price. Their small, sleek design looks great in any environment, indoors or outdoors. With built-in IR illumination and HD video quality, they are ideal for perimeter protection, parking lots, and general indoor surveillance and can be installed on walls, ceilings, poles, or in corners.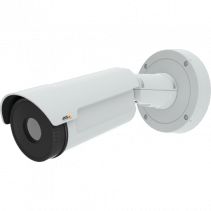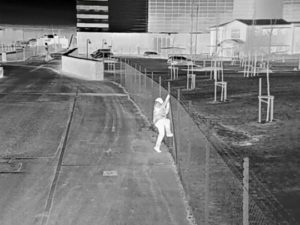 Thermal Cameras
Thermal cameras outperform a visual camera in low light situations and are ideal for detecting people and objects when 24/7 surveillance is needed, such as perimeter protection and even HIPAA compliant patient monitoring in healthcare facilities. Thermal cameras create images off of the heat that radiates from any object, vehicle or person. These cameras are less sensitive to problems with light conditions, like shadows, backlight, darkness, and even camouflage; and provide images that allow operators to detect suspicious activity.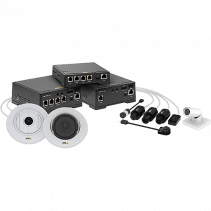 Modular Cameras
Modular cameras have two detached parts: A small sensor unit consisting of the image sensor and lens, and the main unit where image processing and network communication takes place. The sensor unit connects via a cable to the main unit, enabling the two parts to be placed separately from each other. They are ideal for ATMs, stores, hotels, investigative operations, as well as mobile environments such as emergency vehicles, buses, and trucks.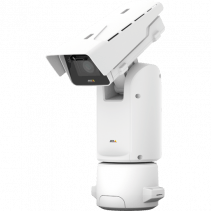 Positioning Cameras
Positioning cameras provide the most comprehensive field-of-view possible. They can be mounted on walls, poles or columns, and provide a panoramic view of 360° and a ground-to-sky view of 135°. Axis positioning cameras feature Radar Autotracking for automatic tracking of detected objects. Thermal and Bispectral options are available. Ideal for Border control, perimeter surveillance, and correctional facilities.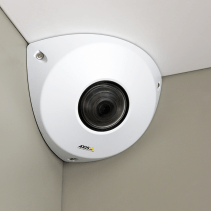 Specialty Cameras
Specialty cameras include corner-mounted cameras for installations in elevators, ligature-resistant cameras (also known as anti-ligature) to help prevent self-harm, making them the perfect camera for surveillance in high-security environments like correctional and healthcare facilities. For an aesthetically pleasing look, the casings can be re-painted or brushed steel casings are also available.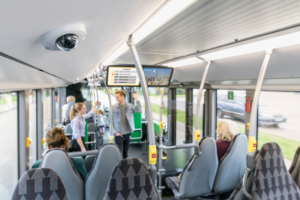 Onboard Cameras
Onboard cameras are small, discreet cameras that are ideal for buses, emergency vehicles, subways, and trains. They can withstand extreme shock and vibration and fluctuating light and temperature conditions. Most onboard camera models include Zipstream technology which provides incredible forensic detail, with lower bandwidth and storage requirements.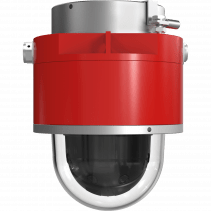 Explosion Protected Cameras
Explosion-protected cameras are customized IP cameras inside heavy-duty housings that are certified for explosion-prone applications. They are ideal for use in hazardous areas where flammable material (liquids, gas, vapor, or dust) may be present, such as oil and gas operations, chemical plants, critical infrastructure, and manufacturing. These versatile cameras can be used for perimeter security and monitoring operations, as they can provide visual verification of safety information from SCADA systems and the thermal and temperature alarm models can detect leaks and unsafe temperatures.

AXIS Companion Cameras
Axis Companion cameras come in a variety of indoor/outdoor affordable mini HD cameras ideal for small businesses, residences, and do-it-yourself installation. The cameras connect to the Axis Companion Recorder, which stores 1-2 months of recordings and includes Axis Companion software, which automatically configures the system when you set it up. Users may view live or recorded video on a PC or mobile device, and wireless camera options are available.