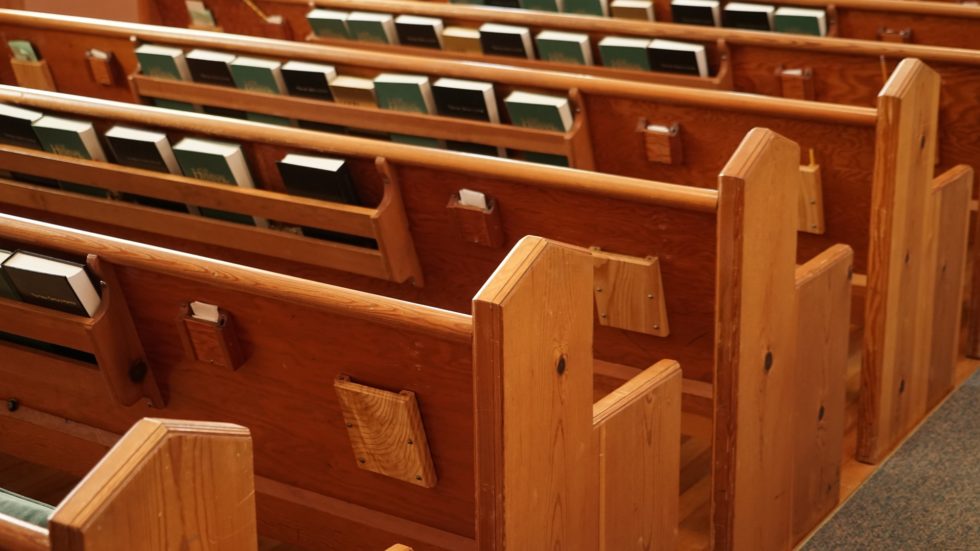 Your place of worship should be a safe and secure space. It should be a refuge open to your congregants and others who are afflicted or in need of spiritual or material support. For some, closing the door to anyone violates the spirit of what should be a welcoming haven. To others, even the thought of a security camera system in a church or synagogue might seem invasive.
Unfortunately, churches, synagogues, and other sacred spaces are not immune to attacks from the outside. Nor are they invulnerable to crimes committed by those on the inside. In 2018, Cleveland 19 News reported that the hate crime rate in Ohio was more than twice the national average. This included crimes that targeted victims and their institutions because of their religion.
All houses of worship can benefit from the peace of mind that comes from a custom-designed security system. This includes not just churches and synagogues, but also mosques, temples, monasteries, and all other sacred gathering spaces.
You owe it to yourself and your congregation to keep your place of worship a safe one.
Anti-Jewish Hate Crimes are on the Rise
Anti-Jewish hate crimes rose 40% between 2015 and 2017 according to data collected by the non-partisan group USAFacts. (There was a 22% increase in hate crimes overall during this same time span.) Synagogues are frequent targets of the extremists who perpetrate these crimes. These acts can run the range from small-scale vandalism to horrific mass shootings.
Synagogues and Violent Crime
In October of 2018, during the morning services, an extremist entered the Tree of Life synagogue in the Squirrel Hill neighborhood of Pittsburgh and opened fire, ultimately killing 11 and injuring several others.
This was the deadliest anti-Semitic attack in U.S. history. A year after this violent incident, the leaders of the Tree of Life synagogue are speaking out. They are advocating that all American synagogues should adopt better security measures. The Pittsburgh-based synagogue has still not resumed normal operations, but is looking at ways to increase its own security. Possible upgrades include security cameras, a double-door system, and an access control system that will open doors via fobs issued to congregants. They are also considering enlisting security guards.
Synagogues and Vandalism
Recently, there have also been numerous acts of vandalism committed against synagogues in places such as Lima, Ohio, Carmel, Indiana, and Racine, Wisconsin (prompting the congregation to consider increasing its security). The damages have ranged from spray-painted walls to windows with bullet holes. Perpetrators of vandalism often go unidentified when they target places with no security systems, as there is no one present to witness the crime as it is happening.
Churches are Not Immune to Violence and Other Crimes
The number of church shootings is on the rise. In the span between the years 2006 and 2016, there were more shootings in churches than there had been in the preceding 25 years. High-profile shootings at churches in recent years include the racially-motivated massacre at the Mother Emanuel African Methodist Episcopal Church in Charleston, South Carolina, and the mass shooting at the First Baptist Church in Sutherland Springs, Texas.
Thieves and vandals also target churches. In September of 2019, thieves stole a new air-conditioning unit from a church in Akron, Ohio, sticking the church with a loss of $3,500.
Also troubling are the criminals who target churches and their members from within. Protecting congregants from abuse (especially children and other vulnerable people) should be a church's highest priority. A recent survey conducted by the Pew Research Center shows that around 90% of American adults have at least heard of the reports of sexual abuse on the part of clergy. The same study states another troubling finding. Nearly 10% of the people surveyed say that they have attended a service in a place of worship where a religious leader had been accused of some form of sexual misconduct in the last five years.
And Christianity Today states that in 2011, the annual cost of faith-based fraud was $34 billion. Remarkably, according to the same source, this exceeded annual worldwide donations, which totaled only around $31 billion!
The Case for Security Systems in Places of Worship
Security and surveillance systems can provide protection and reassurance to the members of your congregation. An integrated security system will also safeguard your place of worship and the valuable assets within it.
Increased security measures can exclude intruders intent on doing harm to your facility. And a surveillance system can monitor and record potential wrongdoing by violators both inside and outside of your sacred space, giving you video verification to share with law enforcement.
Security Systems from i2c Technologies
The IT experts at i2c have the security solutions to help keep your congregants and your place of worship safe.
i2c Technologies offers:
Remote Access Cameras
Capture events as they happen on high-resolution cameras that work under any lighting conditions. Get real-time alerts sent to mobile devices using reliable remote access software. i2c Technologies uses only the highest-quality network cameras from Axis Communications. Through expertise and training, i2c has earned the status of Axis Communications Solution Gold Partner.
Integrated Access Control
i2c Technologies will design an integrated access control system customized to meet the particular needs of your place of worship. You can regulate who enters your facility with numeric keypad systems or proximity credentials such as cards, badges, and key fobs. i2c's user-friendly software even allows for the ability to control door access from multiple locations.
Network Audio Systems
In the event of an emergency, you can broadcast an announcement to the congregation from anywhere simply by using a mobile device. You can even play music using network audio systems from i2c Technologies!
User-Friendly Video Management Software
With video management software from i2c Technologies, you won't struggle to retrieve, view, archive, or share any footage your security camera system has captured. i2c Technologies' VMS can integrate seamlessly with other operating systems.
In Conclusion
When it comes to effective and affordable security solutions for churches, synagogues, and other places of worship, you can trust i2c Technologies.
The professionals from i2c will design and install an integrated security system to meet the unique needs of your facility. It doesn't matter how large or how small your congregation is. Does your place of worship have an old analog setup? The IT professionals from i2c can help you upgrade to a state-of-the-art IP-based surveillance system!
Contact i2c Technologies​ and find out more about how you can ensure the safety and security of your congregation today.