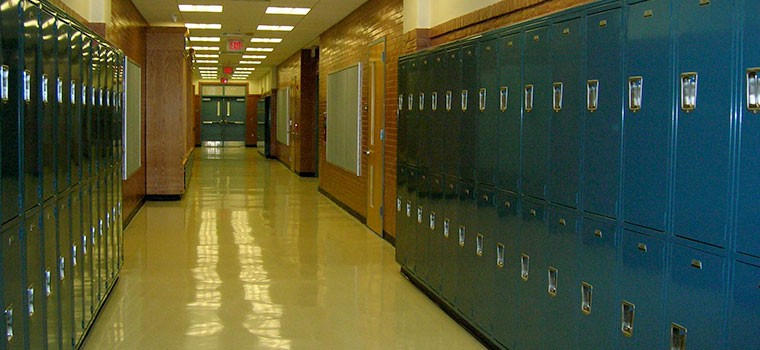 The biggest priority of school systems, second only to education, is ensuring that students are coming to a safe environment each day. ​School video surveillance​ plays a vital role in creating a more secure learning space for everyone. Not just any system will do, however. Let's look at a few essential features that all ​school security cameras​ should have.
Live Remote Viewing
School security personnel, other staff or — in an emergency situation — law enforcement officers should be able to view live school surveillance footage even when they aren't in the main surveillance room. When you choose a ​school security camera​ with live remote viewing, you can do just that. Viewing classrooms, entrances, and grounds from a phone, tablet, or other devices can help you keep tabs on visitors or even catch suspicious activity. Many modern IP cameras can also be programmed to send you text alerts or email notifications for certain triggers, such as motion or tampering.
Even more importantly, live remote viewing can allow law enforcement real-time visibility in the most critical and frightening of lockdown situations, such as an active shooter scenario. Though we all deeply hope it never comes to that, having the right ​school video surveillance ​system in place can help make your school as prepared as possible for the worst-case scenario.
Panic Buttons
Emergencies happen in an instant, so school staff should be able to respond to them just as quickly. At i2c Technologies, we offer ​school security solutions​ that incorporate panic buttons into their audio and visual capabilities. These panic buttons can be installed in classrooms and even school buses to instantly — and discreetly — let the proper authorities know when help is needed.
Audio Capability
Sometimes ​campus security cameras​ only have video capabilities — useful, but they don't always tell the full story. Having cameras that can capture video and audio can help get the true story of why an altercation occurred or, with a live feed, what's actually occurring. They are also helpful as entrance cameras, allowing internal office staff to safely communicate with visitors before they enter the building.
Wide Angle View
Rather than tasking teachers or other staff with standing at hallway intersections to keep an eye on activities, simply get a ​campus security camera​ with a wide-angle view. On top of having a broad sightline, when ​school security cameras​ are conspicuously placed, you may also see a reduction in vandalism. When vandalizers know they're being watched, they're far less likely to toy with even a commonly hit area. Wide-angle view cameras allow you to see it all.
Learn More About i2c's ​School Security Solutions
You can find all of these essential features and more with i2c Tech's ​school video surveillance systems. Our robust, user-friendly VMS, world-class video surveillance products and host of specialized solutions make it easy to make your campus more secure, even on a budget. Request a quote​ today.