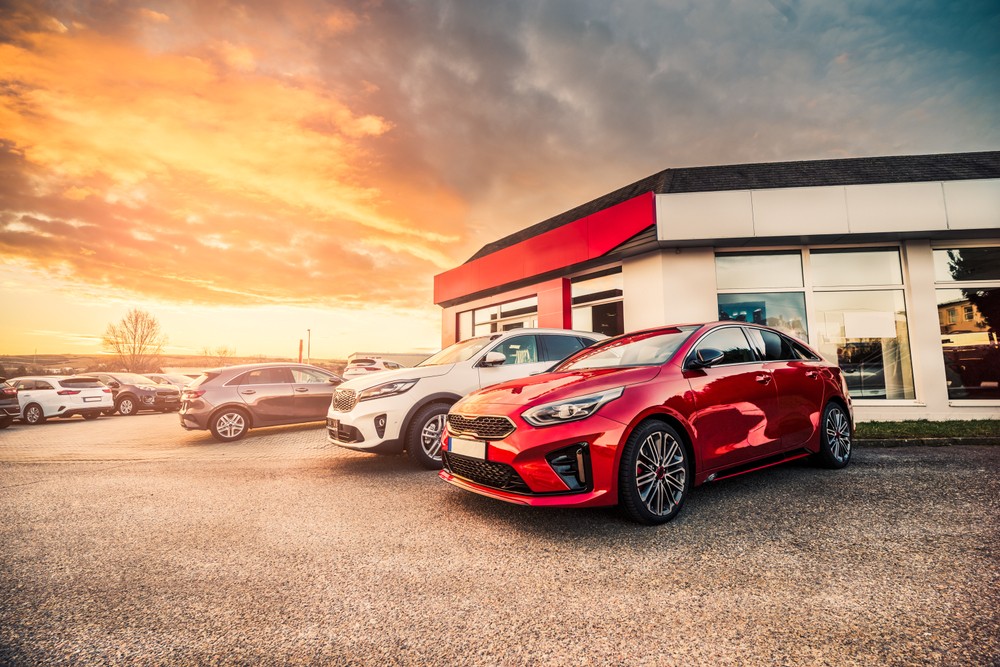 In May this year, 11 men were indicted for being part of a criminal enterprise that stole several cars across 27 cities across Northern Ohio.
These men were suspected of stealing approximately 86 luxury vehicles between November 2022 and March 2023 from 26 car dealerships and three apartment complexes. The stolen vehicles included high-end Mercedes-Benzs, BMWs, and Dodge Challengers — a haul with a combined value of $5.1 million.
The worst part is this isn't a standalone case.
In the last year alone, one million cars were stolen across the U.S. — that's one car every thirty seconds. Auto dealerships are the worst hit by this statistic, with an estimated four out of every ten stolen vehicles coming from a car park.
Not only does car dealership theft affect the proprietors of the lots, it indirectly affects future customers, as well — as increased crime rates lead to higher premiums.
Given the gravity of the situation, several attempts have been made to curb auto theft. Among these various car dealership security solutions, one is more effective than the rest — surveillance cameras.
How Surveillance Cameras Prevent Car Theft
One of the instrumental factors leading to the arrest of the 11 criminals in Ohio was footage sourced from surveillance cameras. While such footage is often used retroactively, there are several other preventive benefits a car dealership can get from installing cameras on the lot. These include:
It Acts as a Deterrent
Criminals are less likely to strike lots they know have security cameras installed. A large, visible camera is, therefore, an effective deterrent, as it signals to criminals that they are being watched at all times.
It's a Cost-Effective Solution
Hiring security guards is another effective solution to deter theft, but a major problem associated with it is the cost. Installing security cameras requires some initial investment but is more cost-effective than hiring personnel- as dealerships don't have to bear additional costs like salaries or benefits.
It Covers Larger Areas
Larger lots would require hiring several guards, which again raises the cost factor. Surveillance cameras have the advantage of being able to cover much more ground and are thus seen as a more practical and effective car dealership security solution.
It Offers Video Evidence
Car dealership surveillance footage can also act as evidence for the police. High-quality cameras can, for instance, help authorities look out for minor details that can help their investigations. This evidence also encourages the police to prioritize a particular case.
It Lowers Insurance Premiums
As we mentioned earlier, auto park theft has a snowball effect on premiums for the customer. But the same also holds true for the owners of the lot. With an effective surveillance solution, an auto park can benefit from lower premiums — as well as have access to all the evidence that's needed to make a valid claim.
i2c Technologies' Video Surveillance & Monitoring Solutions
While the existence of any camera can act as a deterrent for criminals, some systems are known to be more effective than others.
For instance, i2c Technologies' surveillance system has several features, making it an ideal choice for preventing auto park theft.
The VX400 Covert Pole Camera Unit, or the VP360 Pole Camera System, for example, can record evidence when a potential threat is detected and automatically alert monitoring personnel. The personnel can then verify the threat and contact the authorities in seconds.
Both camera systems can easily be attached to a building and come with HD cameras, plentiful onboard storage, and a 4G cellular data modem. They can also be upgraded to include thermal cameras, which capture movement in little to no light, license plate recognition cameras, and radar detection.
The VX400 is a covert camera system that blends into almost any environment. The VP360 system comes equipped with an Axis Active Radar that detects movement and directs its camera to follow an intruder.
These car dealership security solutions have an added feature that helps deter thefts. They come with a network loudspeaker, allowing operators to address intruders and prevent unwanted activity. The loudspeakers can also play pre-recorded files when any movement is detected.
Contact Us Today
All of these features make the i2c Technologies' surveillance systems highly effective at deterring car dealership theft. Find out for yourself- contact i2c Technologies for a demo of the security solution or to request a quote.