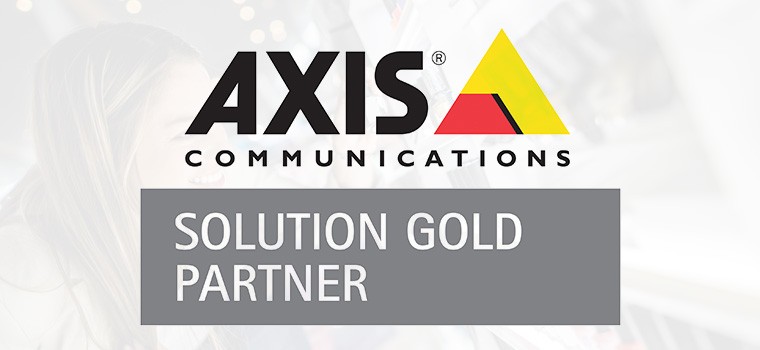 In the market for AXIS video surveillance cameras? There are quite a few companies selling AXIS cameras on the internet through websites and marketplaces. But keep in mind that many are not authorized to sell AXIS products.
While you may be able to purchase an AXIS camera from an unauthorized reseller, you'd be missing out on some key features and benefits, including the warranty. Let's go through the various advantages of purchasing AXIS surveillance cameras from an authorized AXIS Communications Channel Partner.
Expert Design And Support
When you choose to buy from an authorized AXIS channel partner, like i2c Technologies, you're getting expert system design and technical support. We have AXIS Communications Academy trained and certified staff. Our experts will help you pick the perfect AXIS surveillance camera, camera placement, and accessories while also providing remote configuration. Our tech support staff are all based in the U.S.
Best Pricing
AXIS Communications is the market leader in network video, and i2c Technologies has been an AXIS Communication Solutions Gold Partner for over a decade. As such, we can offer the full line of AXIS IP cameras, access control, and accessories for the lowest cost — and pass those savings on to you. We also offer free shipping anywhere in the continental United States.
Trusted Full-Service Warranty
Every camera bought from an authorized AXIS Channel Partner also comes with a limited 3-year warranty. This warranty is only applicable when purchasing from and AXIS authorized distributor or reseller, like i2c Technologies. Because of our Gold Partner status, we can offer advanced product replacement on AXIS products purchased through us. We also offer an affordable extended service agreement covering all parts, support, and software upgrades.
Guaranteed Authentic AXIS Products
According to AXIS Communications: "A quantity of AXIS Communications products sold online through websites and marketplaces are offered by resellers that are not CCP members. AXIS Communications cannot ensure that the products purchased through these companies are new or manufactured by AXIS Communications. Consequently, these products may be altered, used, defective, counterfeit, non-current, or may not be designed for use in your country."
Want to learn more about AXIS cameras and i2c Technologies? Contact us today and let our team of experts help create the perfect video surveillance solution for your needs and budget.