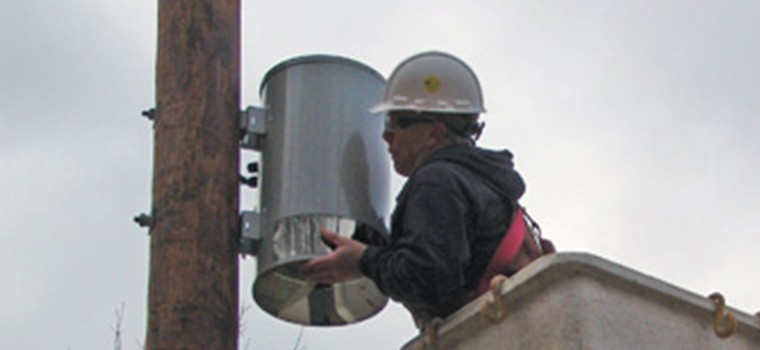 Covert camera systems are a valuable tool for many commercial and government applications when discreet 24/7 monitoring is needed. The ideal system will include a high definition PTZ camera, concealed in a rugged covert housing that is easy to deploy. While running continuously throughout the day and night, there isn't a movement in the area you are monitoring that doesn't get captured on video and can be streamed live to your computer or mobile device. Covert security cameras have successfully worked to minimize crime for law enforcement agencies, and protect valuable assets and infrastructure at construction sites, ports, marinas and much more. The top uses of covert security cameras are listed below.
Top Uses of Covert Security Cameras
Law Enforcement
Border Patrol
Construction Sites
Parks
Utilities
Storage Yards
Gas and Oil Midstream Stations
Parking Lots
Ports and Marinas
Law Enforcement and the Hidden Surveillance Camera
When events warrant the need for 24/7 undercover monitoring, covert cameras provide an extra set of eyes for law enforcement with real-time access to live video. Covert cameras like the VX400 can be easily and quickly mounted on a pole or structure that has access to power, and many are designed for one-man deployment while offering wireless and cellular network communication options. The types of applications that law enforcement can use covert cameras include monitoring outdoor events, narcotics investigations, SWAT operations and more.
Covert Cameras and Construction Sites
Using covert cameras for video surveillance of your construction site is a critical step toward ensuring theft prevention. Even if your construction site is victimized, these covert cameras would provide the footage authorities need to recover your items and punish those responsible for the theft. Covert security cameras could also be used to minimize employee theft. While being undetectable, they can capture footage of day-to-day operations and be the eyes behind your foreman's back. Placing covert security cameras throughout your construction site will help save you money and minimize stress by knowing your equipment and tools are protected.
Parking Lots and Covert Security Cameras
Strategically placing covert cameras throughout a parking lot or parking garage is a great way to ensure safety for your guests and customers. These cameras will be able to monitor at all hours of the day and night, capturing footage of any crimes that are committed on your property. If a car is broken into, damaged or stolen, your covert cameras will secure that footage. Covert security cameras may also help in the case of a car accident, identifying the guilty party with real-time footage.
Covert Security Cameras for Oil and Gas Midstream Stations
Covert site surveillance offers the protection of your most important assets on an oil and gas midstream station. Covert security cameras can provide peace of mind by being used in a remote site surveillance system that allows you to monitor your project without site visits and costly security guard visits. By installing covert cameras and housings, you will have eyes on your oil and gas site at all hours of the day and ensure that operations move forward at a productive pace.
Covert Cameras at Ports and Marinas
For many of the same reasons that covert cameras are beneficial for construction sites, they are also beneficial for large ports and marinas. There is a significant amount of activity at ports and marinas, from ships coming in, to teams of workers unloading cargo and placing it in storage containers. During this process of loading and unloading cargo ships, there is ample opportunity for theft. Strategically placing covert cameras at these docking points will work to deter crime and ensure that all cargo gets where it's supposed to go.
Buy Covert Security Cameras from i2c Technologies
The i2c Technologies VX400 is a covert video surveillance system that integrates an AXIS HD PTZ camera, advanced video management software, onboard video storage, and remote connectivity in a covert housing. The VX400 is designed for one-man deployment and weighs under 50 pounds when fully equipped. It easily mounts on a standard utility pole and only requires 110 VAC. i2c Technologies will ship these units anywhere in the continental U.S. and every purchase includes remote set-up and configuration by our U.S based tech support team. Learn more today by contacting our expert staff!