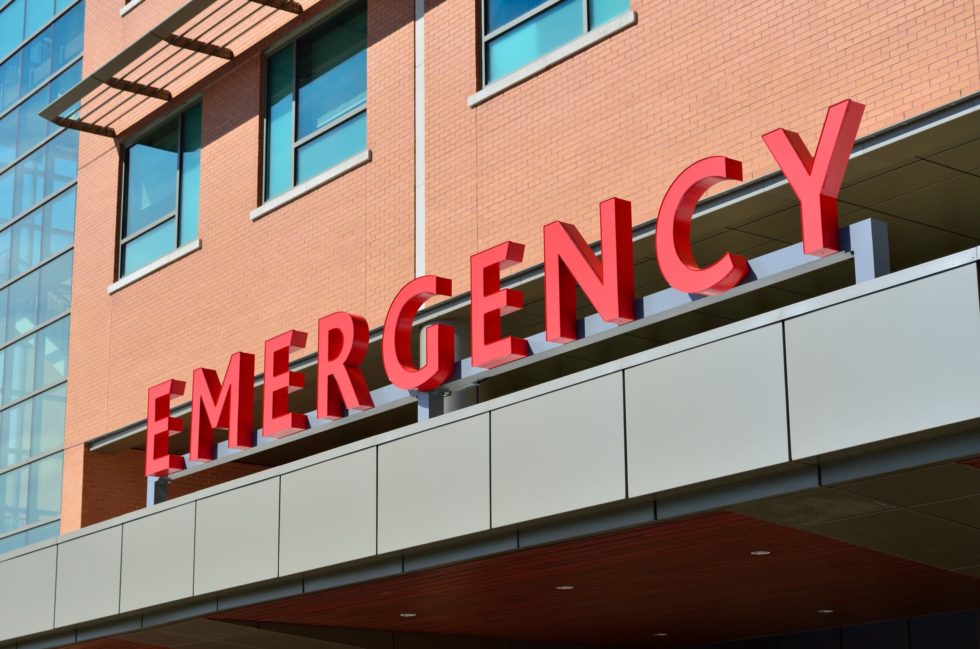 Is your healthcare facility concerned about installing a security system that is compliant with HIPAA regulations? Read on to find out how the professionals at i2c Technologies will help you to find the best solution.
The need for security camera systems in hospitals
Security camera systems are an essential part of the infrastructure of any hospital or other patient-oriented healthcare facility. But surveillance cameras are often just one part of a larger integrated security system.
Having an integrated, user-friendly security system in your hospital doesn't just protect patients. It also safeguards sensitive personal information such as medical records. In addition, hospital security systems help shield hospital equipment, medical supplies, and valuable medicines and narcotics from theft and misuse.
Patient privacy is paramount. Simply placing any type of run-of-the-mill security camera system in a hospital will not be proper or sufficient to meet the specialized needs that healthcare facilities have.
That's because all hospital security systems must be HIPAA-compliant.
What is HIPAA?
The acronym "HIPAA" refers to the Health Insurance Portability and Accountability Act of 1996. Congress passed the act and President Bill Clinton signed it into law. HIPAA gave the Secretary of Health and Human Services the responsibility of creating a set of rules to govern the protection of private health information.
One of the most vital components of HIPAA requires the secure electronic storing and transmitting of patient health documentation. This is known as electronic Protected Health Information, or ePHI, and any organization that manages it is called a "covered entity."
There are numerous types of healthcare facilities in the U.S. They include, but are not limited to, hospitals, urgent care centers, clinics, rehabilitation centers, nursing homes, and hospice care.
Despite their differences, every healthcare facility that sees patients or holds patient information is a covered entity. And all covered entities must adhere to HIPAA requirements, especially when it comes to using any electronic devices. That definitely includes security cameras.
Ensuring the safety and well-being of every patient is always going to be the highest priority at any healthcare facility. Having an integrated hospital security system, including surveillance cameras, should be a major component of this.
However, healthcare facilities must always reconcile patient safety considerations with the need to protect the privacy of every patient under HIPAA. Video surveillance can be a valuable tool for monitoring patients who are prone to falls and self-harm. Yet covered entities must protect every patient's privacy when they use cameras in any patient's room.
Where can hospitals install security cameras?
The use of thermal cameras in patient monitoring helps to strike the balance between patient safety and privacy protection. Thermal cameras do this by providing a high-resolution thermal image of the patient. This thermal image allows healthcare providers to visualize the location and position of the individual without revealing the personally identifiable details of the patient.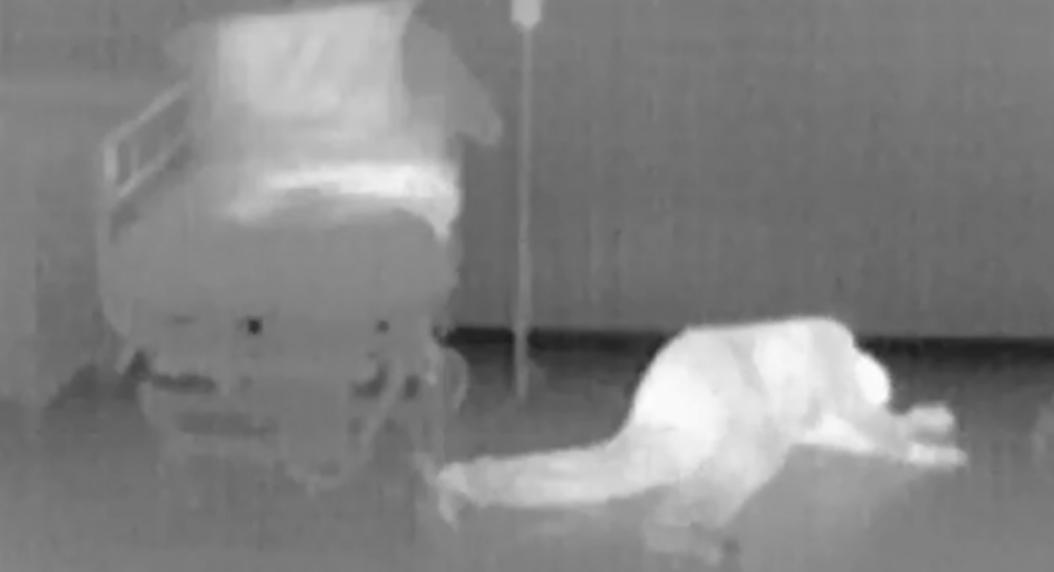 For HIPAA compliance, it is imperative that cameras used for patient monitoring are only accessible to appropriate clinical staff and not other hospital personnel. This can be remedied by choosing video management software that can segregate access to certain cameras via individual log-ins. Additionally, the display of such videos and images should be conducted in restricted areas of the facility, away from public viewing.
HIPAA violations may occur if a healthcare facility places security cameras in a position to catch private patient information that may be displayed on a computer screen. Covered entities should install cameras so as to avoid capturing these computer screens in their field of view. If this is not possible, healthcare facilities should install cameras that offer a privacy masking feature that permanently blocks a selected area from view.
Security cameras play a vital role in keeping patients and staff safe when they are installed in areas accessible to the public. Examples of such places include hallways, elevators and stairwells, entrances and exits (including access points for restricted areas), parking garages, and the exterior premises of hospital buildings.
What benefits do hospital security cameras bring?  
A hospital, or any other healthcare facility, needs to have a dependable security system in place. Installing a proper hospital surveillance system will help safeguard patients and their sensitive medical information. A surveillance system also protects the hospital's staff and the healthcare facility itself. In addition, a reliable security camera system will provide reassurance to patients' families. This is especially true for those whose loved ones require long-term care.
There are a multitude of ways in which hospital security systems protect patients and the institutions themselves while complying with HIPAA regulations. A list of the major ones includes:
Patient protection
Sadly, some patients can be a danger to themselves and to others. Cameras placed in high-risk patient rooms, hallways, and at exit doors can catch patients' movements and help prevent falls and other potential accidents.
Theft prevention
Unfortunately, hospitals are not immune to crimes such as theft. Storage areas that hold pharmaceuticals such as opioids and other narcotics are especially vulnerable to theft due to their black-market value. The publication Healthcare Finance reported in 2018 that clinicians stole pills worth $164 million dollars in the first half of that year alone.
HIPAA allows covered entities to install surveillance systems in and at the entrances to medical storage areas. These cameras can deter or catch hospital staff or outsiders intent on stealing drugs or other supplies.
Monitoring disputes
Hospitals, like any other workplace, sometime endure conflicts among staff members. Tensions may also run high in places where members of the public are confined together such as waiting rooms. Fortunately, HIPAA regulations allow the monitoring and recording of events in these public areas. Covered entities can use captured footage to investigate the cause of any dispute. They can even provide it as evidence to law enforcement if necessary.
Deterring workplace abuse and harassment
Often, when staff know that an area is being monitored, this is enough to prevent many transgressions. At times, the presence of surveillance systems is not enough to stop wrongdoing. In this event, security cameras can capture footage of the violations. Covered entities can then use this footage as justification to terminate the offender. Again, it's essential to be mindful of HIPAA rules when deciding where to place security cameras within any healthcare facility.
The need for expertise
As previously mentioned, healthcare facilities are sensitive spaces. Therefore, it's absolutely essential that they comply with HIPAA regulations at all times. With this in mind, inferior, outdated, hackable, and non-user-friendly cameras are not options. This is also not the most appropriate venue to apply the do-it-yourself mindset.
To ensure that your healthcare facility is in full compliance with HIPAA regulations, enlist the professionals at i2c Technologies!
When you have i2c Technologies install your hospital security system, you get:
Genuine equipment
At i2c Technologies, we never use off-the-shelf cybersecurity equipment that could be of dubious origins and might even contain malware. i2c Technologies only uses cameras from Axis Communications, renowned for their reliability and strict adherence to cybersecurity best-practices.
More than just cameras
Although cameras are an important part of any security system, your facility can gain more thorough protection through integration with an access control system as well as a network audio system, both of which i2c Technologies can install!
IT expertise
The technicians at i2c Technologies are IT professionals who know the best way to install integrated hospital security systems for optimal coverage and HIPAA compliance. In addition, i2c Technologies will train your healthcare facility's staff in the proper use of each component of your integrated security system.
In conclusion
All hospitals must be HIPAA compliant. At the same time, each healthcare facility wants the best security it can get. Trust the professionals at i2c Technologies to make sure that your institution excels at both.