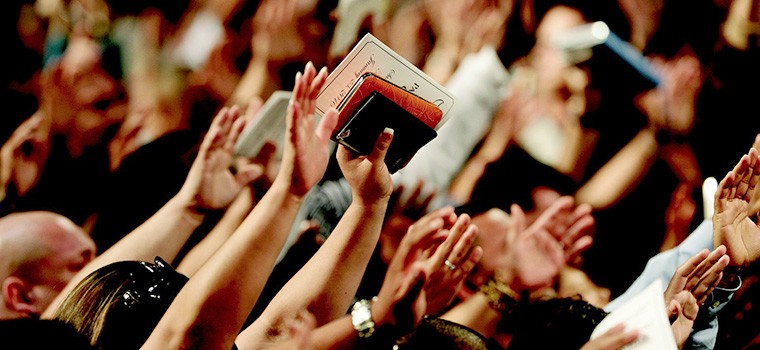 A place of worship is supposed to be a respite where all can feel welcome. Because of this, church security can be more challenging than security for other types of organizations and businesses. Whether your faith brings you to a temple, mosque, synagogue or church, everyone wants to feel safe and at peace when in a place of worship. The following are some church and synagogue security measures that are both smart and practical yet aren't off-putting to worshippers.
1. Implement A Church Security Plan
A synagogue or church security plan involves high-level, step-by-step procedures for preventing and dealing with security infractions or emergencies. This is one of the first steps you should take when tightening up synagogue or church security.
The plan, developed by your key religious leaders, should have procedures in place for any possible situation. Start by brainstorming any and all security risks that pose a safety threat to your congregation and house of worship. It's also a good idea to get a consultation from local law enforcement. They can walk around your campus and provide advice for how to tighten up security.
2. Conduct Security Training
All clergy members, employees and volunteers should be trained on the church security plan. When everyone is apprised of the proper safety protocols, they'll know just what to do in any given emergency or security situation.
Training should also include explaining to members of the church or synagogue why the plan has been put in place and how they, as the congregation, can help partner with the church to ensure each member's safety.
3. Communicate With The Congregation
You've put in the time and effort to set up a security plan. The last step is to inform your congregation of the new security measures in place. You should also install signage around the building to inform members of the church. By informing your church members of the plans you've put in place, they can feel more secure and maybe even empowered to help protect your house of worship.
4. Install A Church Security Camera System
One of the first things you should do as part of your security plan is to install a synagogue or church security camera system. The visibility of cameras can help deter threats and having actual footage can help catch any criminals who weren't deterred. Your system could include not only cutting-edge network video surveillance but also audio systems and access control solutions for your place of worship.
5. Separate Public And Staff Wi-Fi Use
Be sure to limit the number of people who have access to sensitive information by separating public and staff Wi-Fi networks. This will help your church, temple or synagogue's administration protect the privacy of worshippers by safeguarding their personal info. It also allows you to restrict the church security camera system to the church's private Wi-Fi network
6. Keep Physical Funds And Records Secure
In addition to maintaining a secure Wi-Fi network, an effort needs to be made to keep cash, checks and personal information physically secure. All funding and donations, as well as personal information and documents, need to be kept in a safe and secure area. Access control, like that from i2c Technologies, can help with that. For the greatest security, assign just one or two employees authorized access.
7. Assign Respected Leaders To Patrol Events
We live in a different society than we once did. Nowadays, it's extremely important to have someone patrolling the vicinity during regular church services and special events. It's good to include church or synagogue staff in these roles, as they have both the authority and influence in the community to motivate members to cooperate in sensitive security situations.
If there's a member of your congregation who has a background in public safety, recruit them to be a part of your volunteer security team. Ask them to help train your other volunteers so they can help in the event of an incident.
8. Implement Controlled Hours
Your place of worship should have designated operating hours for the public. Make sure to have signage up around the building spelling out these hours of operation. There should be at least one employee in the building during all public gatherings and worship hours, and those present should have emergency training. But try to avoid employees or volunteers being left alone in an empty building if you can.
Increase Synagogue And Church Security With i2c Technologies
If you're looking to tighten security at your place of worship by implementing a church security camera system, i2c Technologies can help. With our free design assistance, technical support and user-friendly video management software, you can rest easy knowing your campus is safe and secure. Reach out to our customer service team today for the best in security and monitoring solutions.