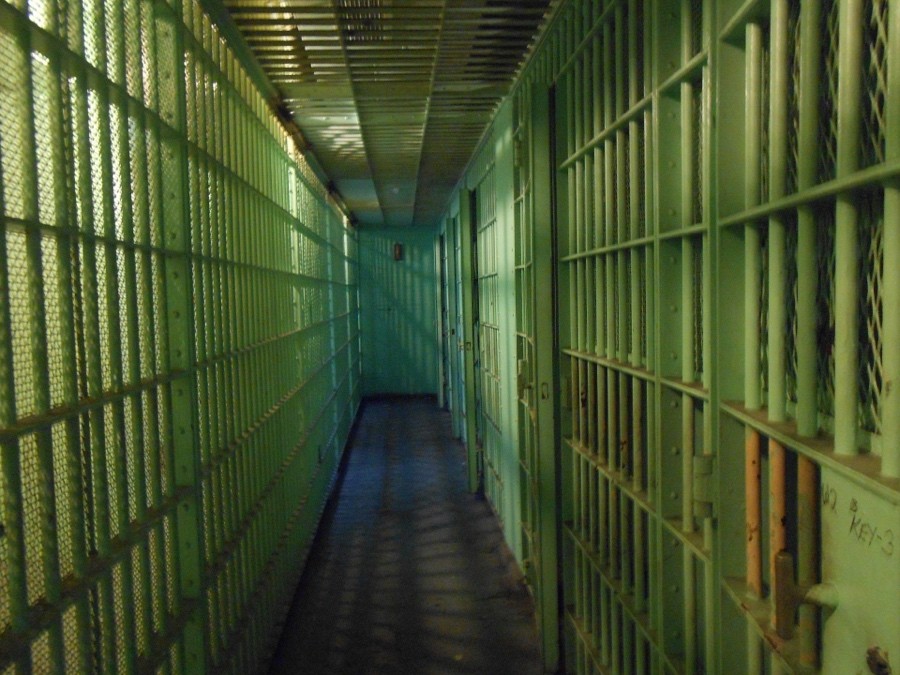 Integrated security systems for jails, prisons, and other correctional facilities are absolutely essential. A comprehensive, customized security solution can truly be the deciding factor in potential life or death situations. Read on to learn more about how i2c Technologies can make your jail or prison a more secure space.
Even a layperson knows that jails and prisons are highly-secured areas. But the average individual may not fully grasp what this entails in the 21st century. Security systems for jails and prisons involve more than just bars, locks, and keys.
Even surveillance cameras themselves are not sufficient in jails and prisons when they aren't used in conjunction with a more unified security system. And any security system must be designed with the particular needs of each individual correctional facility in mind. Jails and prisons differ in size, capacity, and the level of security necessary.
Security Challenges at Jails and Prisons
People often use the terms "jail" and "prison" interchangeably. In reality, these facilities are not the same.
Jails tend to be short-term holding facilities operated by local authorities. People awaiting trial or serving time for a misdemeanor make up those housed in jails.
In contrast, prisons are longer-term facilities normally run by states or the federal government. And the prison population consists of convicted criminals who have committed felonies. The level of prison incarceration varies based upon the individual's crime: minimum, medium, and maximum security, for instance.
Common sense likely dictates the need for security systems for both jails and prisons. But it is still helpful to examine the full range of reasons why correctional facilities have unique surveillance demands.
What hazards does any correctional facility need to guard against? How can authorities make sure they operate smoothly and thereby protect everyone as much as possible?
Jail Turnover and Jail Suicides
As many of the individuals housed in jails are there for a short duration, there is necessarily a lot of turnover. This unavoidable irregularity demands a comprehensive surveillance system to help authorities track all of the activities of both the staff and the inmates.
One major issue that plagues jails is inmate suicides. In fact, more than 300 people commit suicide in jails each year. Mental illness afflicts many inmates, and the sudden shock of confinement is simply overwhelming for some. Reportedly, the possibility of suicides is so pervasive in federal jails that guards use a readymade wooden pole with a blade on the end to cut down inmates who try to hang themselves.
In some jails, a comprehensive surveillance system could literally mean the difference between life and death.
Prison Riots
Ohio is no stranger to prison riots. One of the most notorious and violent incidents happened at the Southern Ohio Correctional Facility, a maximum-security prison located in Lucasville, in 1993. More than 1,000 members of the Ohio National Guard eventually helped to end the 11-day riot, but not before the deaths of one correctional officer and nine inmates.
More recently, in 2017, inmates rioted at the James T. Vaughn Correctional Center, the largest prison in the state of Delaware. As a result of the uprising, one corrections officer was killed. After the incident, a review commissioned by the governor's office recommended installing cameras in the facility. The prison now has a security system comprised of 714 cameras, which the Department of Correction Commissioner attests, "significantly increases the safety and security of both staff and inmates."
Prison Escapes
Hollywood has sometimes romanticized prison escapes. Fortunately, prison breakouts like the kind often depicted in the movies are actually quite rare events. But that doesn't make them any less problematic.
One of the most high-profile prison escapes of recent years happened in January 2016. Three inmates managed to break out of a maximum-security facility in Orange County, California. The men used tools smuggled in to them from an outside associate to cut through four layers of steel and rebar and make their way to the roof. From there, they used knotted bedsheets as a rope to get to the ground and flee the premises.
The fact that an outsider was able to smuggle in tools that allowed the inmates to escape is unnerving enough. What is even more alarming is that it took the facility 16 hours to notice that they were gone!
Potential Malpractice and Abuse by Law Enforcement Personnel
Smuggled tools from an outside co-conspirator made the Orange County escape possible, but sometimes the misconduct originates closer to home.
In 2015, two inmates escaped from the maximum-security Clinton Correctional Facility in Upstate New York. The men broke out with the help of hacksaw blades provided to them surreptitiously by a prison worker who had carried on an inappropriate relationship with both of the inmates.
The Benefits of a Customized Jail or Prison Security System
A common thread runs through the problems that plague jails and prisons. It's the need for good security.
Customized jail and prison security systems bring a multitude of benefits. A proper security system makes these facilities safer for correctional officers and other prison staff members, the prisoners themselves, and, ultimately, the public as a whole.
Security cameras may act as a deterrent against prison riots or prisoner escape attempts. Cameras may also make prison staff members think twice about engaging in excessive force or otherwise taking advantage of their positions of authority.
But simply placing cameras in a facility without a unified plan is not the most effective approach. Installing a security system without customizing it to fit each unique facility is not a good solution. It's likely going to have exploitable gaps and other flaws in coverage. Similarly, surveillance cameras that have not been integrated into a broader security system are not going to be optimally effective.
This is when jails and prisons need to bring in experts like the IT professionals at i2c Technologies.
Trust the Experts at i2c Technologies
Jails and prisons can count on i2c Technologies. That's because i2c designs and installs security systems that meet the unique needs of each facility. And i2c Technologies is an Ohio state term schedule vendor, which means special pricing for state, county, and municipal governments.
With i2c Technologies, you get:
Security cameras provided by Axis Communications, the leading supplier of network video and audio equipment. i2c Technologies can provide your jail or prison with a customized surveillance solution. Monitor your facility's perimeter with outdoor cameras and enhance their capabilities with thermal, radar, and infrared options. Get vandal-resistant cameras with anti-tampering protection, cameras with built-in microphones, anti-ligature cameras and more!
Comprehensive security that includes integrated access control systems, network audio systems, two-way video intercoms, central door system control with integrated map views, and other complementary features.
A scalable system that works on an open platform and is easy to upgrade without the danger of malware infestation.
Easy integration into established systems such as fire detection and intrusion detection. A jail security system from i2c Technologies will also integrate with Microsoft Active Directory and SIP phone systems.
NDAA-compliant cameras that are approved for use in federal government and military facilities.
With an integrated security system from i2c Technologies, your jail, prison, or other correctional facility will be in good hands. The IT experts at i2c will design and install a customized solution that will meet all of your unique needs. Reach out to i2c Technologies today to learn more!