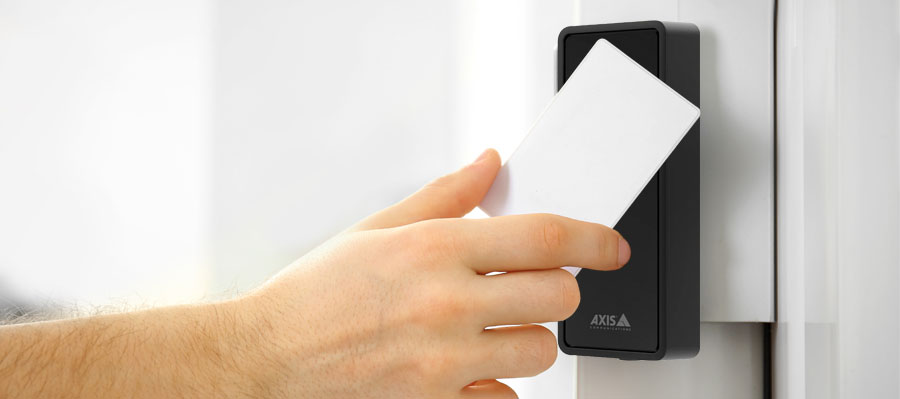 With the newswires blowing up about school safety, and communities worried if they might be the next victims of school violence, it is more important than ever to ensure that your school is as secure as possible. One primary way to establish and maintain school safety is by limiting access to those who are allowed admittance to the buildings on your campus. In other words, only those who are supposed to be on campus can get access to the buildings.
In order to monitor who can go in and out of buildings on campus, you need an Access Control System. Although the idea of installing an access control system in your school might sound daunting at first, i2c Technologies can provide an easy transition via our master technicians using top-of-the-line equipment.
Advantages of an Access Control System
Access Control Systems, by definition, grant or deny access based on the interaction between a student's pass and the reader, whether it is a card reader or a wireless lock system. This means that you can easily monitor the entrances to doors, closets, and rooms, with video access to who enters. This gives you integral knowledge of who is coming and going so that you can keep the campus safe. There are three important functions of an Access Control System, as outlined below.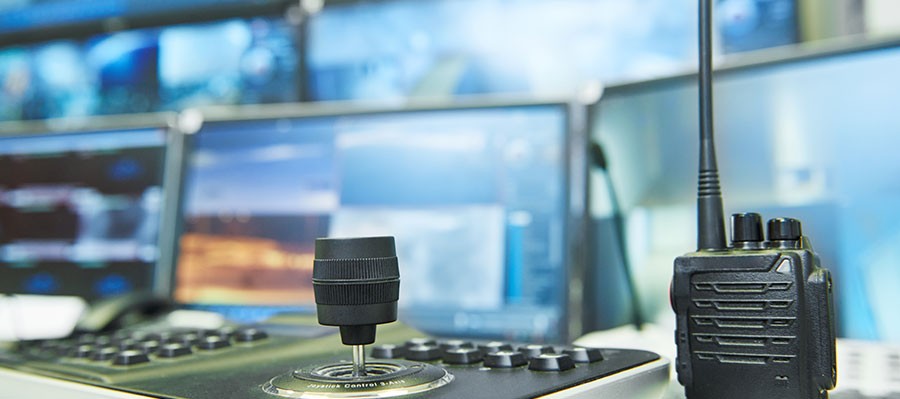 Monitor Everything From a Central Location
One of the best aspects of an integrated access control system is that you can see everything in real time from one central location in your building. With some school campuses sprawling hundreds of buildings, it would be impossible to keep tabs on all the entrances without a remote system like this. But now you can respond to door alarms, receive alerts when certain doors are opened, and even get notified if a door is left propped open.
Collect Data
With access cards, you can keep close tabs on the intricate details of who has been moving throughout your buildings. Since each card is personalized, you can tell who the last person to use a door was, what time it happened, and other pertinent details. And if you also have cameras hooked up to the system, you will have even more data to utilize.
Even better than access cards, it's possible to use your mobile device instead with ISONAS Pure Mobile for convenient access and hassle-free administration of credentials. We also offer systems that support proximity badges, thin cards, and key fobs.
Change Access Easily
One of the best parts of a campus-wide Access Control System is that you can change the access immediately, and from a remote location. You can lock a door or lock down the entire building with the click of a button during times of crisis.
College Campus Safety
Campus-wide safety is the number one benefit of an access control system. When students are living in dorm buildings on campus, safety is even more important to help residents feel secure in the places they call home temporarily.
Unlike traditional locks, automatic locks have spring-loaded latches so safety can be maintained even if someone forgets to lock a door. Personalized access cards can be updated if lost, or deleted for former students or employees. And keyless systems are much more reasonably priced because the whole lock does not have to be replaced if someone loses a key.
Benefits of Partnering with i2c Technologies
At i2c Technologies, we are ahead of the curve in designing, installing, and servicing integrated video and IP Access Control Systems. Whether you have an entire college campus to secure, or a single door of a daycare facility, we have an experienced team of professionals to design and implement a system that matches your needs and your budget.
With years of experience and many happy and safer customers on our resume, i2c Technologies can help your school control who has access to your buildings. Contact us today to get started!