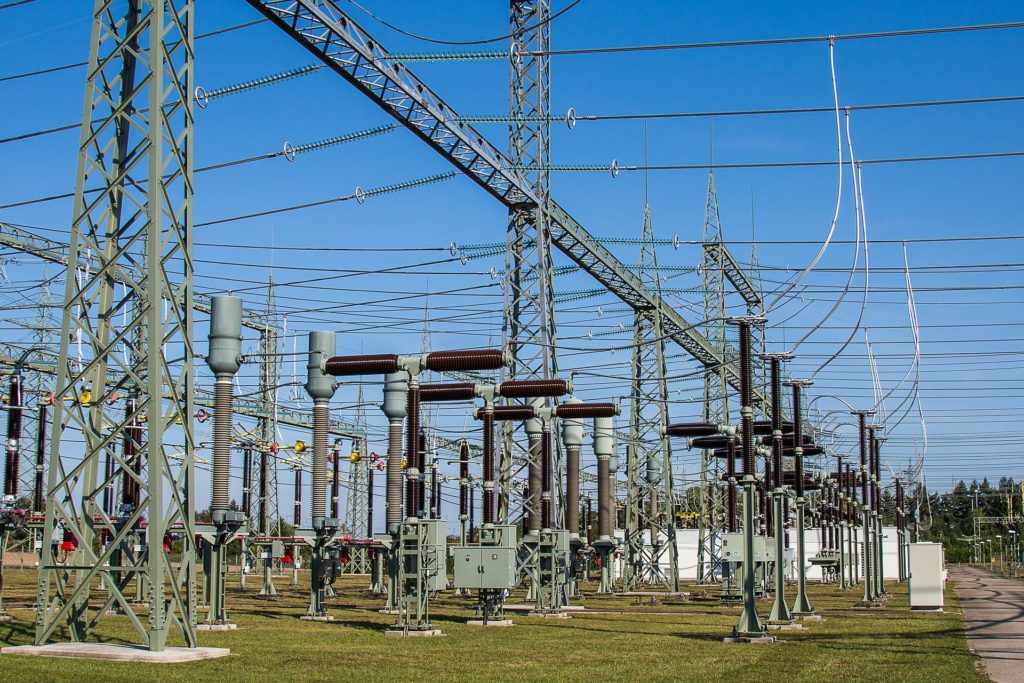 Proper and effective electrical substation security requires more than just a high, chain-link fence and a few high-voltage signs. Infrastructure experts know this, even if the general public doesn't spend much time thinking about how necessary electrical substation security really is.
i2c Technologies has long been at the forefront of advocating for electrical substation security and warning about the consequences of physical break-ins and other security breaches. Read on to find out more about what i2c Technologies is continuing to do to help protect America's vital power stations and electrical infrastructure.
Electrical Substations and the Threat of Terrorism
It can be frightening to even think about terrorists attacking our infrastructure in any way. But that's exactly why authorities need to be smart about how to protect it and practice constant vigilance. Terrorists can be both foreign and home-grown. Unfortunately, no matter their origins, attackers who are intent on doing harm to people and infrastructure are not going away anytime soon.
But utility companies and law enforcement can stay several steps ahead of potential terrorists by investing in video surveillance systems to ensure electrical substation security.
In 2015, federal authorities charged an Arkansas man with domestic terrorism for setting a fire in an Extremely High Voltage switching station after he broke into it. This destructive act caused more than $2 million in damages.
The man was later sentenced to 15 years in prison for this and for another attack on the electrical infrastructure, (along with drug and firearms offenses). His distaste for the distractions of the modern world and his belief in prophecies were (in addition to his drug addiction) ideologies that fed his criminal motives.
Electrical Substations and Theft
Not every person or group who decides to target electrical substations and other infrastructure has an ideological or political agenda. Some of the culprits are just common thieves. But that doesn't mean that they can't be just as disruptive and destructive as terrorists.
In October 2014, thieves in North Carolina broke into two different electrical substations by cutting through their surrounding chain-link fences. They then stole valuable copper grounding wire from the substations. One of the theft incidents disrupted the power service to around 1,900 customers.
As recently as August 2019, 6,000 customers in Florida lost power after vandals broke into several electrical substations there. Also in 2019, and closer to home here in Ohio, law enforcement officers arrested a Portsmouth man for stealing copper and other items from an electrical substation. His crime affected power access for 1,200 people who live near the Ohio River.
The Special Nature of Threats to Electrical Substations
Thieves are a real threat. But even bored and foolish teenagers can inflict a great deal of damage on infrastructure if left totally unchecked. Quite simply, utility companies must fortify electrical substations against theft, vandalism, and trespassing.
Consider the fact that vandals often strike their targets at night, under the cover of darkness. As a result, there are normally no human witnesses present. This is especially true when it comes to facilities such as electrical substations, which may be located in remote areas or in other places with low population density.
Electrical Substation Security Systems with Video Verification are the Best Defense
Obviously, positioning security guards around an electrical substation, especially a rural one, is neither cost-effective nor particularly feasible. But you can still keep eyes on it using deployable video surveillance units and 24/7 alarm monitoring.
A deployable video surveillance unit is a complete video surveillance system that is enclosed in a rugged housing. It easily attaches to a utility pole or building. When installed within a substation, it can act as a deterrent against criminals and mischief-makers. It can also provide high-definition video evidence if an incident occurs. When combined with alarm monitoring services, the units can alert monitoring personnel of an intrusion in real-time. This empowers them to catch trespassers in the act and dispatch law enforcement to the scene.
i2c Technologies Has the Solution
When it comes to electrical substation security, i2c Technologies has you covered. That's because i2c Technologies is a leading supplier of deployable video surveillance units for utilities and law enforcement including the VX400 Deployable Covert Pole Camera Unit.
The key features of the VX400 include:
A high-tech, low-key approach to monitoring electrical substations. The VX400 is a fully-equipped video surveillance system that looks like a power transformer. Place it on a utility pole and it blends in with its environment. It conceals a 10x optical zoom PTZ camera that can scan and record footage over a wide outdoor area. The VX400 can also include an integrated thermal camera for superior nighttime coverage.
Easy installation and operation: The VX400 weighs less than 50 pounds and requires just 110VAC power.
User-friendly software and a range of connectivity options: i2c's video management software empowers the user to easily search, archive, and share surveillance footage. The VX400 includes a ruggedized PC with 1TB of storage, and an advanced 4G LTE cellular data modem.
NDAA Compliant Cameras: The VX400 features an Axis Communications high-definition PTZ camera that is fully compliant with the 2019 National Defense Authorization Act (NDAA) and eligible for use in federal government and critical infrastructure installations.
As an added service, i2c Technologies can offer 24/7 video alarm monitoring through a partnership with the Cooperative Response Center (CRC)  to provide real-time protection and video verification.
Learn more about how to protect your electrical substation from all manner of threats. Reach out to i2c Technologies today!