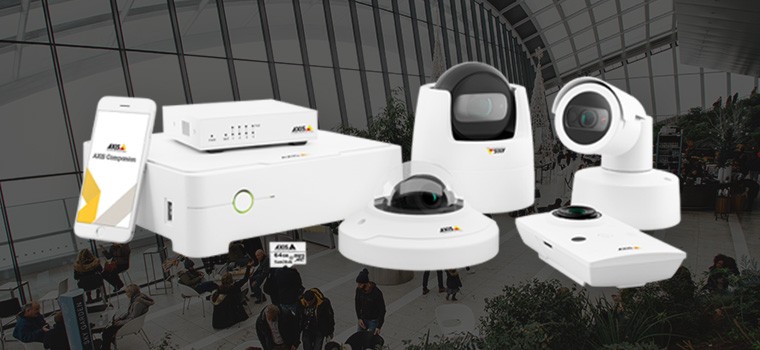 Choosing and installing a security camera or video surveillance system doesn't have to be difficult. Yet for many people, the decision is daunting. Let's put your mind at ease. Here we'll address a few common video surveillance concerns by providing easy solutions.
Cost
Concern
The cost of a security camera or video surveillance system can be a major determining factor for your decision. You may be tempted to delay your investment or cut corners by going with the cheapest option you can find.
As with any purchase, it's important to remember that you often get what you pay for. Going for the cheapest option might leave you with a host of issues. The time and money you spend fixing them might equate to (or exceed) the cost of a more expensive system.
The reduced cost of some cameras or video surveillance systems might also stem from a lack of technical support compared to other providers. Choosing such products leaves you to handle all the intricacies of installation. That, or seek out (and pay for) additional help from a third party.
Solution
Choose a camera or video surveillance provider with plenty of benefits. Aim for free shipping in the U.S., product warranties and readily available technical support.
As an AXIS Communications Solution Gold partner, i2c Technologies has all the best deals on security cameras, plus all of the benefits listed above. Our services provide you with a team of experts on AXIS cameras and i2c's VMS — no more third-party installation by people who aren't familiar with your setup. We make it possible for you to get all the benefits you need without stretching your budget.
Setup And Technical Support
Concern
Video surveillance installation involves planning to execute properly. You may have questions about what position is best for each type of camera, how to connect them to both power and your network, and how to integrate them all into your VMS. Understandably, you might be worried that your system won't function at the optimal level without proper support.
Solution
Choose a video surveillance provider who is there to help every step of the way. They should not only know how to install the products but also be able to efficiently solve any potential hangups in the future. You'll get a camera or video surveillance system that's properly placed, secure and ready for use right from the start.
Learn more about i2c's video surveillance support and its benefits.
Server Overload
Concern
You may have heard about it happening to others, and it's true: designing your own video surveillance system can lead to server overload. Frame rate, file compression and other factors can cause your footage to take up more bandwidth and storage than is available. You might lose valuable video surveillance footage if an overload occurs. Fortunately, you don't have to risk it.
Solution
Leave the design of your video surveillance system to the pros. i2c Technologies offers free system design to ensure that your security cameras are properly placed and operate without risk of overload, all within your specified budget. Take the extra time to get help designing a system now to avoid problems later.
System Integration
Concern
Sometimes, there are pre-existing SCADA or PLC modules in place that need to be integrated with the new video surveillance system for maximum effectiveness. The entire system must work seamlessly so you don't miss critical alerts or surveillance footage. However, it can be tricky to get each system's data flowing to one main VMS — without the proper assistance, you may be left with a complicated mess.
Solution
The experts at i2c Technologies can help design a custom video surveillance system for your specific needs. Every pre-existing module will be integrated with the new system to give you all the capabilities you want and need to monitor your operations.
Video Monitoring
Concern
If you need to collect a lot of surveillance footage, you may be unsure what to do with it. Securely saving or distributing footage can be a hassle if your VMS is less than user-friendly. You might worry about misplacing critical surveillance footage or missing an important alert.
Solution
Select a video surveillance provider, and system, with a robust, user-friendly VMS. At i2c Technologies, we offer a VMS that makes footage easy to archive and share. Additionally, our systems are spyware protected, meaning you don't have to worry about security leaks or corrupted footage. You can save money with our systems, too — the one-time license fee on each camera covers all technical support and server and desktop operations.
Durability
Problem
Not all security cameras and video surveillance systems are designed to handle the great outdoors. You may worry that your cameras will sustain weather damage or vandalism, if placed in a more densely-populated area. All the capabilities in the world won't help you if your cameras have flimsy casings and exposed lenses.
Solution
Buy surveillance cameras that match the environment where they'll be installed. For outdoor cameras, choose durable, sealed casings that will protect their inner components from weather damage or vandalism. Indoor cameras should be sturdy as well to ensure they last. i2c Technologies also offers deployable pole cameras that are perfect for surveillance in harsh outdoor settings. All AXIS cameras come with a three-year warranty for added peace of mind.
Choose i2c Technologies
No matter your video surveillance concerns, i2c Technologies can address them. Our free design help, free technical support and user-friendly VMS ensure that your video surveillance system operates smoothly. Contact us today for the perfect security and monitoring solution for your needs.