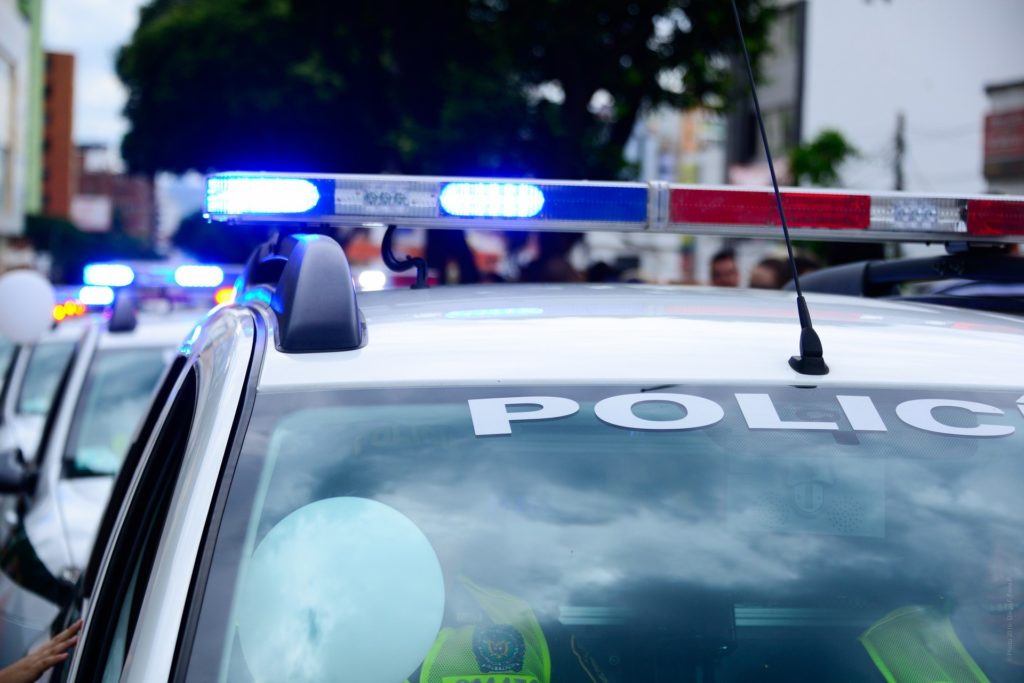 All police departments, regardless of size, will realize the benefits of using video surveillance systems in their work. That said, security cameras, when utilized as a part of a larger integrated surveillance system, can make the biggest positive impact for police departments serving small-to-mid-sized communities. This is true for police departments in Ohio and beyond.
i2c Technologies wants to be your police department's video surveillance system provider. Whether you want deployable pole cameras, license plate recognition cameras, body worn cameras, or a full tactical camera kit, i2c Technologies is the most reliable source for security cameras and more.
Read on to learn about the advantages video surveillance systems provide to law enforcement and why an i2c system is the best choice you can make to help your police department better serve and protect your community.
The Positive Impact of Video Surveillance Systems
Your police department will experience a number of benefits when you choose to utilize an integrated IP-based video surveillance system to aid in your law enforcement efforts.
An integrated IP-based video surveillance system will consist of state-of-the-art cameras and the software that enables you to take full advantage of their capabilities. You can trust i2c Technologies to customize a video surveillance system to meet your specific needs.
Here are just some of the advantages that an integrated video surveillance system will provide to your police department:
Crime Deterrence
Depending on the situation or the location, your police department may prefer overt surveillance cameras rather than covert surveillance cameras.
Sometimes the fear of being recorded is enough to prevent a person from committing a crime in the first place. This may be especially true of relatively minor offenses such as vandalism. But don't underestimate the value of a highly-visible, well-placed security camera to deter even more destructive criminal acts, like theft and violence.
Expansive Coverage
No matter how experienced or well-trained your department's officers may be, there are still limitations to what the human eye can detect. This is especially true at night, when dealing with large crowds, or in fast-moving and chaotic situations.
In the event of a riot or a protest that turns violent, a security camera system will be able to record individuals and actions that might initially escape detection by law enforcement officers. Departments can expand their reach by utilizing state-of-the-art specialized security cameras that have the ability to record panoramic views, pan-tilt-zoom, and capture actions in low light with infrared or thermal capabilities.
Increased Departmental Efficiency
Some types of video surveillance equipment have been crafted to address and combat specific crimes. One example of this is license plate recognition cameras, also known as LPR cameras.
These specially-designed surveillance devices enable law enforcement to scan for, identify, and record the alphanumeric sequences found on license plates. LPR cameras can record up to 1,800 license plate numbers in a minute. The software in these cameras is then able to check this captured data against the information contained in stolen vehicle databases and watch lists.
In contrast, for human officers, the work involved in scanning and recording license plates and then scouring databases for matches is time-consuming and onerous. LPR cameras can make all the difference in fighting crime. Real-time, on-the-ground surveillance is the most efficient way to address these crimes regardless of your department's size.
A Reviewable Record
Recorded footage can be helpful not just in identifying potential suspects, but also throughout the legal process. And when police departments use IP-based security cameras, as opposed to outdated analog cameras, the footage can be easily searched, reviewed, and shared with relevant investigators and authorities.
In addition, eyewitness testimony, unfortunately, often isn't 100% reliable. Having recorded footage of disputed events is the most effective solution for addressing this human shortcoming. Security camera recordings can serve as a definitive testimony on the actions of suspects. But that's not all. Surveillance camera footage of a contested incident can also protect officers against accusations of unlawful actions in the field.
Possible Installation Location Options
Another great feature about state-of-the-art security cameras is their versatility. They can be on-duty at all hours, which is especially important for police departments in small and medium-sized municipalities.
Effective installation locations include, but are not limited to:
Busy Intersections
Security cameras placed at busy intersections can be very effective. If the surveillance equipment is highly visible, this encourages drivers to obey speed limits, refrain from running red lights, and operate their vehicles more safely overall.
When drivers fail to adhere to traffic laws, security cameras will record their infractions. Security cameras also capture accidents and other out-of-the-ordinary incidents on the roadway.
Footage from well-placed cameras can aid law enforcement and other city employees in additional ways. Tracking and recording traffic flow through busy intersections empowers police departments and civic authorities to better allocate personnel and resources.
Why Choose i2c?
Click here to read a case study describing how i2c Technologies created an effective customized video surveillance system for the police department of a major Midwestern city to use at a high-traffic intersection.
Critical Infrastructure
A sad reality is that city-owned infrastructure installations may be on the target lists of terrorists, thieves, vandals, and other bad actors.
Customized integrated IP-based video surveillance systems can greatly aid law enforcement in protecting vital pieces of infrastructure. These include water treatment plants, electrical substations, and other utility installations. In addition, government buildings may also attract the attention of those who wish to harm people and property in Ohio's communities.
Why Choose i2c?
Protecting civic infrastructure is one of i2c's specialties. In fact, i2c Technologies is an Ohio state term schedule vendor, meaning that we can offer Ohio state and local governments special contract pricing.
Plus, i2c Technologies only uses video surveillance equipment that complies with the 2019 National Defense Authorization Act (NDAA). As an Axis Communications Solution Gold Partner, i2c guarantees that all of our IP-based security cameras and software will be free from malware.
Body Worn Cameras
The best way to ensure that there is an accurate, unbiased record of all interactions that law enforcement officers have out in the field is through the use of body worn cameras. This footage provides invaluable evidence in case any incident involving officers ends up in dispute.
Why Choose i2c?
Through our partnership with Axis Communications, i2c Technologies can guarantee that all of the body worn surveillance equipment we provide will be secure and that all recorded data will be encrypted to prevent tampering or deletion. i2c can also save your department time and money by integrating body worn solutions into your existing video management software and evidence management software systems.
More Reasons to Choose i2c Technologies
Experience
From our home base in North Canton, i2c Technologies has been providing security and video surveillance solutions to government and law enforcement entities throughout Ohio and beyond since 2005. We also help protect schools and universities, critical infrastructure, and businesses of all sizes.
Trusted
Since our founding, i2c has worked tirelessly for all of our clients. The Summit County Sheriff's Office, the FBI, the Toledo Police Department, the Shaker Heights Police Department, the South Euclid Police Department, Marietta College Police Department, and even the U.S. Secret Service are just a few of them. Read our long list of client testimonials and learn the range of benefits that come with choosing i2c.
Options and Versatility
No matter the size of your police department or your particular needs, i2c Technologies will design a customized video surveillance solution that works for you.
Have a look at just some of i2c's deployable video surveillance units for law enforcement: the QT400 Tactical Camera Kit for Law Enforcement, the VP100 Wireless Pole Camera Unit, the VP400 Multi Camera Deployable Unit, and the VX400 Deployable Covert Pole Camera Unit.
i2c Technologies has the solution for you. We're ready to exceed your expectations. Contact i2c to request a quote today!